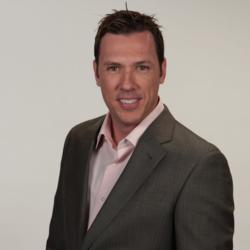 For so many athletes, the game is won or lost before the actual game is even played. If we can get athletes free from the crazy cycle of addiction, the entire team and their family benefits
Scottsdale, Arizona (PRWEB) February 28, 2013
After treating many professional athletes with addictions from the MLB (Major League Baseball), NFL (National Football League), and UFC (Ultimate Fighting Championships) and others, Journey Healing Centers re-launches its Holistic Healing Program that assists athletes in overcoming the addiction, get back in the game or retire with alternative pain treatment methods. To reduce the excessive painkiller addictions for athletes, this program provides individualized treatment with licensed addiction therapists (and many of them were also professional athletes), support from personal trainers and transition plans to help the player move into a healthy lifestyle.
The founder of Journey Healing Centers knows first hand the struggles of addiction and professional athletes. CEO Josh Lannon fought as a professional MMA (mixed martial arts) athlete. Josh reflected, "For so many athletes, the game is won or lost before the actual game is even played. If we can get athletes free from the crazy cycle of addiction, the entire team and their family benefits." With an addiction to winning, drug and alcohol abuse is out of control for many professional sports athletes who will risk it all for a win and to keep playing.
Based in Scottsdale, Arizona, Journey Healing Centers is concerned with recent sports headlines about athletes who fall back with addictions. Cardinals running back Javarris James was recently suspended for the first four games of 2013 for a substance-abuse violation, according to NFL.com. With the Annual League Meeting scheduled for March 17-20, 2013, in Phoenix, it's time to call attention to healing for professional athletes.
Prescription painkillers such as Vicodin, Percocet and OxyContin are commonly used by professional athletes to numb the pain before, during and after the game. According to reports, Ray Lucas, who played for the San Diego Chargers, was in so much pain that taking 800 pills a month became a habit after playing in the NFL. Offensive lineman Kyle Turley (who retired in 2007) for the Saints, Rams and Chiefs, said it was commonplace to find comfort when members of the Saints' medical staff routinely handed out the prescription painkiller Vicodin on the flights home.
Journey Healing Centers program can assist athletes in overcoming this painkiller abuse. The specialized treatment focuses on a non-pharmacological, holistic approach to ongoing pain management for long-term health and sobriety. Athletes receive individualized therapy sessions from addiction experts who have been there, healthy diet nutritional reviews, healthy meals from the internal chef, and private gym facilities.
With egos and big money driving headlines in professional sports, the players risk everything to keep contracts and revenues flowing. Professional football players get hit constantly every Sunday, and the impact is similar to experiencing low-impact car crashes. Team doctors and trainers frequently hand out painkillers during the games that may result in long-term addictions. The goal is finding solutions that assist with the pain, but doesn't create the dependence and still allows the athlete to perform.
When athletes stop playing, the sports leagues are not always there to help plan an exit strategy. A scientific study conducted by researchers at Washington University in St. Louis (co-funded by ESPN and the National Institute on Drug Abuse) found retired NFL players misuse opioid pain medications four times more that of the overall population. The study provides new evidence to suggest the roots of that misuse can be traced to the misuse of painkillers during players' NFL careers. Dr. Ravi Chandiramani, Medical Director of Journey Healing Centers, says, "This study points to a pervasive culture that not only condones the use of prescription painkillers but also accepts that they will be used in amounts that are inconsistent with accepted pain management guidelines."
Josh Hamilton (MLB/Angels) and Chris Herren (NBA) are examples of athletes who have recovered from substance abuse, and are out there sharing their stories to inspire others to get assistance. Journey Healing Centers is ready to provide athletes with addictions with an exit strategy for substance abuse, along with supporting coaching teams who want to help players find non-pharmacological ways to manage pain. This holistic healing program can provide professional athletes with long-term health and happiness before it's too late to get loved ones back.
Journey Healing Centers
Journey Healing Centers has assisted thousands of individuals recover from addiction with dignity and respect while reuniting families back together again. JHC has a 95% completion success rate (industry average is 48% according to SAMSHA, Substance Abuse and Mental Health Association) and holds the highest level of global accreditation. JHC provides Residential Programs, Outpatient Facilities, Day Treatment, Sober Living Homes, Family Programming, Free Aftercare for Life and a Sobriety for Life Program. The company has been featured on MTV's Gone Too Far, USA Today, Psychology Today, People Magazine, NPR and many other media. For questions about drug or alcohol addiction, call Journey Healing Centers' 24-Hour Hotline: 1-866-774-5119 http://journeycenters.com