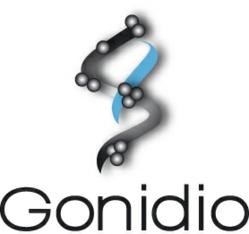 Don't be left in the dark about your athletic strengths and weaknesses
(PRWEB) October 19, 2011
Gonidio is proud to announce the release of their improved Athletic Performance DNA Test, which provides athletic performance results in greater detail. Gonidio assures greater accuracy than its competition, since its test is performed on more genes than any other similar test on the market.
Identify athletic strengths and weaknesses! Check out the new revolutionary way of finding out what athletes' muscles and bones have in store for their athletic performance and future.
No blood tests, no biopsies - a simple mouth swab is all that's needed to read DNA and determine where someone is more susceptible to injury. 
This Athletic Performance DNA Test developed by Gonidio's Scientific Director Dr. Marios Kambouris, Assistant Professor at Yale University School of Medicine, analyzes 100 genes and helps identify genetic abilities to produce optimal athletic performance, and identify genetic "barriers" and overcome them.
"Our performance in sports and our general physical condition is defined by our DNA, which is unique," says Dr. Marios Kambouris.
As reported on ESPN, the Mirror, and on sports and news websites all over the world, the Sunday Times wrote about the revolutionary test that was carried out on the players of a Premier League football club: "The tests were requested after ground-breaking work by British scientists who have pioneered research into genetic mutations linked to the rupture of tendons, a common footballing injury."
Don't be left in the dark about athletic strengths and weaknesses. Know where athletes can excel in athletic performance. 
The Athletic Performance DNA Test helps athletes learn:

If they have the "appropriate" genes for optimal performance in respect of endurance, strength and speed;
Genetic advantages and barriers, in order to "direct" athletes' training and diet to optimal performance; 
How genes affect the biological functions necessary for the sport players are involved in;
If someone is at an increased health risk (e.g. hypertension, cardiovascular problems) during training;
How susceptible one is to sport-related injuries (tendons, bones, inflammations) and how they can protect themselves from them.
The Athletic Performance DNA Test detects mutations in certain genes which affect physical condition, endurance capacity, and speed and strength, but also susceptibility to injuries. Moreover, it detects mutations in genes that control nutrient (food) metabolism and affect performance, physical condition and the risk of suffering from certain conditions (e.g. hypertension) during training and exercise. 
The genes tested are also related to:

Sport Performance: Endurance capacity & muscle performance
Susceptibility to Injuries: Tendons & Bones
Psychological Aptitude
Substance Abuse
Body Mass Index (BMI)
Nutrigenomics (Lipid Metabolism, Folic Acid Metabolism, Iron Absorption & Storage, Alcohol & Caffeine Metabolism, Lactose Tolerance, Gluten Tolerance, Anti-Oxidation, Salt Sensitive Hypertension, and more)
Apart from the Sport Performance test, Gonidio® is currently developing a new test for detection of cardiomyopathies; the test will be able to detect the 100 most common mutations responsible for a group of myocardial (heart) disorders which cause myocardial infracts in athletes and the resulting sudden death during games or practice.
After the test, Gonidio® can use the information athletes will gain on their genes to create, consult and provide them with their own, newly optimized and customized:

Personal training program and training consultation according to genetic profile
Personalized nutritional consultation and diet plan
100% organic nutritional supplements based on the results of DNA testing
The Scientific Director of Gonidio, the man behind these tests, Dr. Marios Kambouris of the Yale University School of Medicine, says: "It is not that some people are born with the genetic make-up to become champions, but rather that most of us have mutations we don't know about which create barriers from getting there. Optimizing athletic performance and maintaining optimal physical condition and health is a long-standing process that requires the active participation of the individual and the faithful adjustment to the proposed corrective actions for the rest of his/her life." 
This Athletic Performance DNA Test costs 350 Euros + V.A.T.
For more information, visit the Gonidio website and contact us using our contact form.
# # #