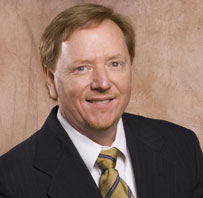 Being mindful of safe driving practices is always important, but during high-traffic holidays, it makes sense for all drivers to make an extra effort to avoid car accidents as well as arrests.
Atlanta, GA (PRWEB) June 30, 2012
Atlanta car accident lawyer Bruce Millar today urged Georgia residents to travel safely as more drivers – and more law enforcement officers – hit the road this July 4th holiday.
"As more people get onto the highway for Independence Day across Georgia, they should remember that more police officers and sheriff's deputies are joining them," said Millar of the Atlanta personal injury firm of Millar & Mixon, LLC.
"Being mindful of safe driving practices is always important, but during high-traffic holidays, it makes sense for all drivers to make an extra effort to avoid car accidents as well as arrests," Millar said.
The AAA Auto Club South said lower gas prices will spur 1.1 million Georgians to travel at least 50 miles away from their homes this Independence Day holiday week. About 983,000 of them, 89 percent, will be driving.
Nationally, AAA predicts that 42.3 million Americans will travel more than 50 miles from home over the extended Independence Day holiday. That's about 5 percent more than in 2011, and about 42 percent more than in 2009, the year of the "staycation."
The GasBuddy.com website said the average price of a gallon of gas in Georgia as of June 28 was $3.15. Nationally, regular gas prices average $3.50 a gallon, a drop of 44 cents since the seasonal peak in April and down 16 cents from June 2011, according to AAA.
Meanwhile, the Georgia Governor's Office of Highway Safety's annual "Operation Zero Tolerance: Over the Limit, Under Arrest" campaign continues through July 4.
"Georgia drivers should particularly be mindful to avoid drinking and driving, speeding and other infractions, particularly in light of the state's annual Operation Zero Tolerance campaign," Millar said.
Operation Zero Tolerance puts increased patrols from law enforcement agencies across Georgia on the alert for violations that tend to cause accidents, injuries or death, officials say. They include DUI/DWIs and speeding, as well as stop sign, traffic signal and seat belt violations.
Millar said drunk driving accidents are a particular concern the July 4 holiday. The risk of accidents can be avoided, he said.
"The Fourth of July is meant to be a celebratory holiday, and people can go too far, especially with alcohol," he said. "But we can help each other avoid driving drunk.
"Make the effort," Millar said. "Speak up and stop someone from driving if they have had too much to drink. Offer to drive them yourself if you are sober. Offer to call them a cab, or offer them your couch or a bed for the evening.
"You're not risking a friendship by stopping someone from driving drunk. You're stopping a friend from risking their life and the lives of everyone else on the road," he said.
Millar & Mixon, LLC, pursues personal injury and wrongful death lawsuits on behalf of people in the Atlanta area and across Georgia who have been injured or have lost family members in car accidents, including crashes caused by drunk drivers.
"Unfortunately, we see innocent people who have been seriously injured in car wrecks every day," Millar said. "Even the safest drivers can be hurt by another driver's negligence or recklessness."
Millar said any driver injured in an accident that was not their fault should contact an experienced Atlanta car accident attorney as soon as possible to discuss their legal options.
"Car accident victims have a right to seek redress for their losses," he said. "Car wrecks are costly. People who are seriously hurt deserve help with the terrible burden that has been placed upon them."
About Millar & Mixon, LLC
The Atlanta personal injury law firm of Millar & Mixon, LLC, based in Atlanta, GA, focuses on representing persons injured in car, truck, motorcycle, bus and other motor vehicle accidents. The firm also handles DUI cases, slip and fall injuries and animal attacks and bites, among other personal injury claims. Since 1993 Atlanta attorney Bruce Millar has obtained judgments and settlements exceeding $60 million for his clients.
The firm represents Georgia accident and injury clients throughout the Atlanta metropolitan area and the state of Georgia, including Jonesboro, East Point, North Atlanta, Sandy Springs, Forest Park, College Park, Decatur, Roswell, Marietta, Peachtree City, Fayetteville, Riverdale, Lawrenceville, Athens and Macon. The firm's Atlanta office is located at Colony Square, 1201 Peachtree Street, N.E., Atlanta, GA, 30361 (local phone number (770) 477-6360). For more information, call (877) 475-7015 or contact the firm through its online form.