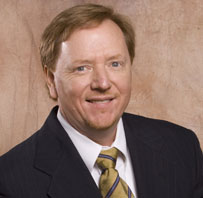 When one allows any type of distraction to take their focus off the road, it is dangerous, negligent behavior, and it carries serious consequences for all involved.
Atlanta, GA (PRWEB) May 02, 2013
A new study on distracted driving shows that a wide variety of distractions can lead to crashes – not just texting while driving or talking on a cell phone behind the wheel – Atlanta car accident lawyer Bruce Millar said today.
Millar, the managing partner of the Atlanta personal injury firm of Millar & Mixon, LLC, cited the recent distracted driving study by Erie Insurance. The study analyzed police report data from the National Highway Traffic Safety Administration's Fatality Analysis Reporting System.
As the study found, driver distraction played a role in nearly 1 in 10 fatal car crashes in 2010 and 2011, with "lost in thought" or "daydreaming" reported in nearly 62 percent of those wrecks. Cell phone use – talking, listening, dialing or texting – was cited in 12 percent.
"As our firm has seen in many cases, a police report doesn't always reveal the true cause of a crash. For instance, only after we look into the driver's cell phone records are we able to find out they were talking on the phone or texting at the time of the accident," Millar said. "So, the number of crashes caused by cell phone use may actually be higher than this study shows.
"However, the study does demonstrate that distracted driving is about much more than texting or talking on a phone," added the attorney, who has more than two decades of experience in representing car accident victims and their families in Atlanta and across Georgia.
"When one allows any type of distraction to take their focus off the road, it is dangerous, negligent behavior, and it carries serious consequences for all involved," he said.
Millar noted that the study pointed to eight other types of reported distractions, including "rubbernecking" (staring at another vehicle crash), talking with other car occupants, reaching for another device (like a GPS system), eating or drinking, adjusting other device controls (such as a radio), moving an object in the vehicle (like a pet) and smoking-related acts.
"Accidents tend to happen because a driver did something careless, which includes these types of distracted driving behaviors," Millar said. "This is why it's important to get legal help right away if one is involved in a car accident through no fault of one's own.
"An attorney can thoroughly investigate the cause of the crash, and then help the accident victim to explore and pursue the options available to them for getting compensation for their losses."
About Millar & Mixon, LLC
The Atlanta personal injury law firm of Millar & Mixon, LLC, based in Atlanta, GA, focuses on representing persons injured in car, truck, motorcycle, bus and other motor vehicle accidents. The firm also handles cases for victims hit and injured by drunk and drugged drivers, slip and fall injuries and animal attacks and bites, among other personal injury claims. Since 1993 Atlanta attorney Bruce Millar has obtained judgments and settlements exceeding $66 million for his clients.
The firm represents Georgia accident and injury clients throughout the Atlanta metropolitan area and the state of Georgia, including Jonesboro, East Point, North Atlanta, Sandy Springs, Forest Park, College Park, Decatur, Roswell, Marietta, Peachtree City, Fayetteville, Riverdale, Lawrenceville, Athens and Macon. The firm's office is located at Colony Square, 1201 Peachtree Street, N.E., Atlanta, GA 30361. For more information, call (770) 477-6360 or contact the firm through its online form.