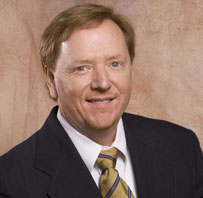 I think the NTSB's argument that measurable impairment of a driver occurs when their blood-alcohol content is at 0.05 percent is very persuasive.
Atlanta, GA (PRWEB) May 30, 2013
Atlanta car accident lawyer Bruce Millar said today that the Georgia legislature should take a close look at a new NTSB recommendation to set the legal alcohol-consumption limit for drivers at 0.05 percent BAC.
The National Transportation Safety Board (NTSB) recommendation for a stricter drunk driving standard was among 19 recommendations announced by the agency on May 14 that call for stronger laws, swifter enforcement and expanded use of technology to fight impaired driving. They are in a report entitled, "Reaching Zero: Actions to Eliminate Alcohol-Impaired Driving."
"I think the NTSB's argument that measurable impairment of a driver occurs when their blood-alcohol content is at 0.05 percent is very persuasive," said Millar of the Atlanta personal injury firm of Millar & Mixon, LLC, which focuses on representing victims of drunk driving crashes and other types of vehicle accidents.
The NTSB is an independent federal agency whose recommendations are often adopted as law. For instance, the NTSB recommended 0.08 percent BAC as the legal driving limit, which every state and the District of Columbia adopted in 2000. Previously, 0.10 percent BAC was the most common legal standard for drunk driving charges.
Despite the lower BAC limit, the proportion of deaths from accidents involving an alcohol-impaired driver has remained constant at around 30 percent over the years, the NTSB says. Nearly 10,000 people are killed each year in crashes involving alcohol-impaired drivers, and more than 173,000 suffer personal injuries in drunk driving accidents, according to the NTSB.
"Unfortunately, no matter what the law says, there will always be some drivers who get behind the wheel when they've had too much to drink," Millar said. "The best we can do is to set and enforce laws that are aimed at deterring drinking and driving, and we can also hold drunk drivers accountable through our civil justice system."
Millar said that anyone seriously injured in an accident where alcohol consumption may have been a factor should discuss their case with an experienced drunk driving accident attorney.
He added that the Millar & Mixon LLC, website has detailed information about Georgia DWI laws and the rights and legal options available to Georgia residents who have been injured or have had a family member killed by a drunk driver. The firm offers free initial legal consultations.
About Millar & Mixon, LLC
The Atlanta personal injury law firm of Millar & Mixon, LLC, based in Atlanta, GA, focuses on representing persons injured in car, truck, motorcycle, bus and other motor vehicle accidents. The firm also handles cases for victims hit and injured by drunk and drugged drivers, slip and fall injuries and animal attacks and bites, among other personal injury claims. Since 1993 Atlanta attorney Bruce Millar has obtained judgments and settlements exceeding $66 million for his clients.
The firm represents Georgia accident and injury clients throughout the Atlanta metropolitan area and the state of Georgia, including Jonesboro, East Point, North Atlanta, Sandy Springs, Forest Park, College Park, Decatur, Roswell, Marietta, Peachtree City, Fayetteville, Riverdale, Lawrenceville, Athens and Macon. The firm's office is located at Colony Square, 1201 Peachtree Street, N.E., Atlanta, GA 30361. For more information, call (770) 477-6360 or contact the firm through its online form.