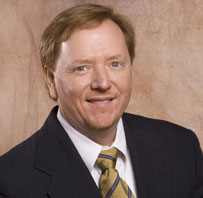 Georgia residents need to be assured that texting while driving will be punished, and that other motorists will be protected from this kind of reckless behavior.
Atlanta, GA (PRWEB) November 09, 2012
Atlanta car accident lawyer Bruce Millar today expressed disappointment about a recent report on texting-while-driving convictions in Georgia and said more should be done to protect the state's motorists from distracted driving.
"The threat to public safety posed by those who continue to text while driving is understood by everyone but those who are actually guilty of texting while driving," said Millar, managing partner of the Atlanta personal injury firm of Millar & Mixon, LLC.
"Georgia residents need to be assured that texting while driving will be punished, and that other motorists will be protected from this kind of reckless behavior," Millar said.
The Atlanta Journal-Constitution recently reported that fewer than 50 people a month have been convicted of texting while driving since a ban on that conduct took effect in Georgia on July 1, 2010. State records showed only slightly more than 1,200 convictions total, the newspaper said.
By comparison, the newspaper said that 22,500 people have been convicted of driving under the influence of alcohol or drugs during the same time frame.
Law enforcement officials told the newspaper that it is difficult to prove beyond a reasonable doubt that someone was texting behind the wheel and not merely dialing a number or talking on their cell phone.
Millar said Georgia legislators may need to revisit the law and develop stricter legislation.
The National Highway Traffic Safety administration (NHTSA) says 39 states, the District of Columbia, and Guam ban text messaging by all drivers. Ten states, the District of Columbia, and the Virgin Islands prohibit all use of hand-held cell phones while driving.
Georgia prohibits texting behind the wheel for all drivers but only bans cell phone use for novice drivers and bus drivers.
Because anyone holding a phone can be cited, and officers don't have to determine how a driver is using their phone, police say laws against all cell phone use while driving are much easier to enforce, the Journal-Constitution said.
"If the intent of the texting ban is to reduce car accidents and increase safety, then there's no reason why that same ban shouldn't be extended to cover all forms of cell phone use by drivers in Georgia," Millar said.
The Millar & Mixon law firm investigates car accidents to develop personal injury and wrongful death lawsuits on behalf of people in the Atlanta area and across Georgia who have been injured or have lost family members in car wrecks.
Millar said car crash investigators can obtain cell phone records to identify use at the time of an accident. That information can be used to demonstrate negligence or recklessness by a driver who caused a wreck.
"Until the criminal courts begin to punish distracted drivers appropriately, we will press the case against texting while driving in civil courts on behalf of Georgia residents injured by this form of distracted driving," the veteran attorney said.
About Millar & Mixon, LLC
The Atlanta personal injury law firm of Millar & Mixon, LLC, based in Atlanta, GA, focuses on representing persons injured in car, truck, motorcycle, bus and other motor vehicle accidents. The firm also handles DUI cases, slip and fall injuries and animal attacks and bites, among other personal injury claims. Since 1993 Atlanta attorney Bruce Millar has obtained judgments and settlements exceeding $60 million for his clients.
The firm represents Georgia accident and injury clients throughout the Atlanta metropolitan area and the state of Georgia, including Jonesboro, East Point, North Atlanta, Sandy Springs, Forest Park, College Park, Decatur, Roswell, Marietta, Peachtree City, Fayetteville, Riverdale, Lawrenceville, Athens and Macon. The firm's office is located at Colony Square, 1201 Peachtree Street, N.E., Atlanta, GA 30361 (local phone (770) 477-6360). For more information, call (877) 361-1053 or contact the firm through its online form.