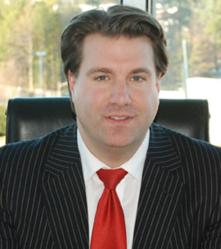 Atlanta, Georgia (PRWEB) June 14, 2011
The city of College Park, Georgia has just announced that, "in the interest of public safety," it will officially enact a dangerous dog registry next month, in which owners of Pit Bulls, Dobermans, Rottweilers and German Shepherds will have to register their animals for public record.
Of the news, Atlanta personal injury attorney Bryce Angell says, "every month we hear about local residents being attacked by these naturally vicious animals, and it's disturbing. People like to think they have their dogs under control, but we're talking about dogs that have been bred for generations and generations to be attack dogs. They don't belong in urban environments."
The new law will require College Park residents owning dogs that have, without provocation, bitten a human on or after March 31, 1989 to register with the city clerk's office, at a cost of $25. Those who do not register face fines and the potential confiscation of their animals.
"As an Atlanta injury lawyer who has represented dangerous dog bite accident victims and their families, I know these terrible accidents can have tremendous physical, emotional and financial implications," Atlanta attorney Bryce Angell says. "I think if more of these dangerous dog owners knew the consequences of such an attack, they would never bring such dangerous dogs into heavily populated areas."
About The Angell Law Firm
The personal injury law firm, The Angell Law Firm, based in Atlanta, GA, is an accomplished and respected law firm dedicated to representing victims of injuries and accidents in Georgia. The Angell Law Firm has handled a broad range of personal injury cases, which include vehicle and motorcycle accidents, serious and catastrophic injuries, slip and fall accidents, trucking accidents, wrongful death, construction injuries, animal attacks and many other types of injury cases.
Founding attorney Bryce Angell is a graduate of the University of South Carolina-Spartanburg with a J.D. from John Marshall Law School. The Angell Law Firm represents Georgia accident and injury clients throughout the Atlanta metropolitan area and the state of Georgia, including Jonesboro, East Point, North Atlanta, Sandy Springs, Forest Park, College Park, Decatur, Roswell, Marietta, Peachtree City, Fayetteville and Riverdale. For more information, call (770) 217-4954 or contact the firm through its website.
###