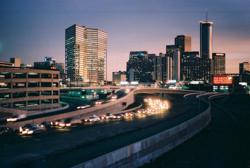 While no one is getting rich off CD and savings accounts, every little bit of interest helps in growing balances.
Atlanta, Georgia (PRWEB) June 10, 2013
Depositors attempting to grow their savings through high-yield savings products have a tough road ahead – since the Fed has announced it would keep rates low through 2013, finding top rates has become more difficult, but more important than ever. Interest-rate aggregating website, AtlantaBankingRates recently performed a study to determine how the city of Atlanta compares to the rest of the nation in terms of competitiveness among local institutions and the deposit rates offered.
The AtlantaBankingRates study examined interest rates offered by local banks and credit unions in Atlanta, Georgia, and compared Atlanta's average rates on savings accounts, 6-month CDs, 1-year CDs and 2-year CDs against state and national averages. Additionally, AtlantaBankingRates identified the top ten local institutions in the city with the highest savings account rates today.
According to the rankings compiled by AtlantaBankingRates, using its database of rates from more than 4,000 U.S. banks and credit unions, average deposit account interest rates in Atlanta are lower than average state rates for all products. Atlanta deposit rates are also below the national averages across the board.
Average Deposit Rates: Atlanta – Georgia – National
6-Month CD: 0.28% APY; 0.31% APY; 0.29% APY
1-Year CD: 0.41% APY; 0.45% APY; 0.43% APY
2-Year CD: 0.55% APY; 0.63% APY; 0.64% APY
Savings: 0.19% APY; 0.25% APY; 0.20% APY
Top 10 Savings Account Rates in Atlanta
Georgia Primary Bank: 0.75% APY
Atlanta Postal Credit Union: 0.50% APY
Associated Credit Union: 0.35% APY
Piedmont Plus Federal Credit Union: 0.35% APY
Beal Bank: 0.25% APY
Capitol City Bank & Trust Company: 0.25% APY
Georgia Commerce Bank: 0.25% APY
Midtown Bank: 0.25% APY
Credit Union of Atlanta: 0.16% APY
Delta Community Credit Union: 0.15% APY
Georgia Power Credit Union: 0.15% APY
Mutual Savings Credit Union Atlanta Georgia: 0.15% APY
Pinnacle Credit Union Georgia: 0.15% APY
*Four-way tie for 10th place
See the full study: http://www.atlantabankingrates.com/savings-account/study-atlanta-banks-credit-unions-best-savings-cd-rates/.
Managing editor for AtlantaBankingRates, Casey Bond, says rates may be low across the board, but there are still competitive options available to residents who take the time to find them.
"A handful of community institutions are still making it a priority to offer depositors high-yield savings options – relatively speaking, of course," she notes. "While no one is getting rich off CD and savings accounts, every little bit of interest helps in growing balances."
For more information or to speak with an AtlantaBankingRates expert, please use the contact information below.
About GoBankingRates | AtlantaBankingRates
GoBankingRates.com is the national flagship site within a network of more than 1,500 banking domains, including local partner site AtlantaBankingRates.com, which generate more than 2 million visits each month. AtlantaBankingRates is a locally-focused website dedicated to connecting Atlanta readers with up-to-date interest rate information, financial news and investing tools.
Contact:
Jaime Catmull, Director of Public Relations
GoBankingRates.com | AtlantaBankingRates.com
JaimeC(at)GoBankingRates(dot)com
310.297.9233 x261
Photo: tandemracer via Commons.wikimedia.org