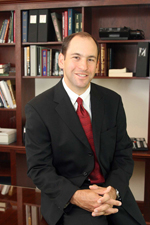 We've had so much success with patients asking us questions or giving us feedback through social media that we only see this trend growing from here
Atlanta, GA (PRWEB) September 12, 2012
Perimeter Plastic Surgery is where board-certified plastic surgeon, Dr. Mark Deutsch, performs a variety of procedures, from tummy tucks to liposuction. Perimeter Plastic Surgery is now utilizing social media forums to provide patients with the opportunities to express themselves in regards to the procedures they pursue with Dr. Deutsch.
One of Perimeter Plastic Surgery's most popular social media outlets is Facebook, where many patients go to express their gratitude with Dr. Deutsch's services; email is another great platform that current patients use to ask questions or provide feedback at their convenience. "I love that my patients express themselves through Facebook and email. I find that they are able to communicate with me on a level that's more convenient and comfortable for them that way," says Dr. Deutsch.
Social media is necessary for the survival of most businesses nowadays, especially since it has become a vital communication line. "We've had so much success with patients asking us questions or giving us feedback through social media that we only see this trend growing from here," states Dr. Deutsch.
Dr. Deutsch has been in the plastic surgery industry for over 15 years and continues to draw people in from different parts of the southeast with his experience and knowledge. Whether people are in the market for a face lift or breast implants, Dr. Deutsch's passion is to help meet the needs of every single patient. In addition to cosmetic surgery, Dr. Deutsch performs breast reconstruction surgery for cancer survivors. In fact, Dr. Deutsch is one of the only surgeons in the city of Atlanta who performs the Diep Flap, a type of surgery that entails removing skin and fat from the lower abdomen to reconstruct the breast(s). If you're interested in learning more about Dr. Deutsch, visit the website or Perimeter Plastic Surgery's facebook or call 770-461-4824.