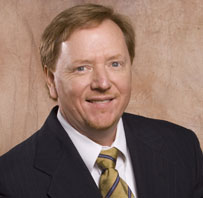 Dog bites are a serious problem in Georgia and nationwide. It's time for Georgia to take a stronger stand against dog owners whose negligence has created a serious public health problem in the state.
Atlanta, GA (PRWEB) January 31, 2012
A proposed bill that would tighten the penalties on owners of vicious dogs in Georgia could go a long way toward preventing serious injuries and deaths if it becomes law, Atlanta dog bite attorney Bruce Millar said today.
"Dog bites are a serious problem in Georgia and nationwide," said Millar, whose Atlanta personal injury law firm, Millar & Mixon, LLC, represents dog bite victims across Georgia. "It's time for Georgia to take a stronger stand against dog owners whose negligence has created a serious public health problem in the state."
Last December, a Georgia woman was attacked and killed by a pit bull that was unchained or broke its chain in Lowndes County, according to the Moultrie Observer. She suffered bites to the arms, legs and head, the newspaper said.
Although Georgia already has laws regarding dangerous dogs, the proposed bill – HB 717 – goes a step further by imposing felony sentences on owners of dogs who attack people. If convicted, owners could face up to three years in prison and/or a fine of as much as $20,000.
"A tighter penalty sends a message that dog owners need to take their responsibilities seriously," Millar said. "It doesn't matter if the animal attack was accidental or intentional. If a dangerous dog or potentially dangerous dog roams and bites another person, then its owners need to be held accountable for their carelessness."
Statistics from the U.S. Centers for Disease Control and Prevention show that more than 800,000 people seek medical treatment for dog bites each year. Approximately 31,000 people underwent reconstructive surgery from dog bites in 2006, the latest year for which data is available.
Personal injury and wrongful death laws in Georgia allow victims of dog bites or their families to file a claim against the owner of the dangerous animal, Millar said.
Dog bite lawsuits can be complicated because they involve the collection of medical records, animal control records and previous citations, checking for violations of local leash law ordinances, getting witness statements and obtaining expert testimony regarding the extent and long-term prognosis for a victim's recovery.
"An effective dog bite lawsuit can allow victims to collect damages to help pay for the cost of medical treatment stemming from the dog attack, as well as for other expenses such as lost wages and pain and suffering," the Atlanta personal injury attorney said. "That is why it is important for victims to contact an experienced dog bite lawyer to discuss what legal remedies may be available in their case."
Millar added that it is important for people who come in contact with a potentially dangerous dog to refrain from any action that could provoke an attack.
"Teasing the dog or trying to scare it away can increase the likelihood of a vicious attack, and it can also bar a claimant from recovering damages in a dog bite case," he said.
He suggests that those who encounter an unfamiliar dog who is barking, growling or demonstrating aggressive behavior should take the following steps:

Do not run away or make loud noises.
Stand still and wrap your arms around your body for protection.
Do not make direct eye contact with the dog.
If knocked over, roll into a ball and remain still.
Do not pet a dog that approaches you without allowing it to sniff you first.
Report a loose dog or one that is displaying odd behavior to a local animal control office.
"At our law firm, we are committed to helping clients recover from the physical and emotional pain that a dog bite can cause," the Atlanta attorney said. "We know how to use the law to help victims on the path to recovery."
About Millar & Mixon, LLC
The Atlanta personal injury law firm of Millar & Mixon, LLC, based in Atlanta, GA, focuses on representing persons injured in car, truck, motorcycle, bus and other motor vehicle accidents. The firm also handles DUI cases, slip-and-fall injuries and animal attacks and bites, among other personal injury claims. Since 1993 Atlanta attorney Bruce Millar has obtained judgments and settlements exceeding $60 million for his clients. The firm represents Georgia accident and injury clients throughout the Atlanta metropolitan area and the state of Georgia, including Jonesboro, East Point, North Atlanta, Sandy Springs, Forest Park, College Park, Decatur, Roswell, Marietta, Peachtree City, Fayetteville and Riverdale. For more information, call (877) 475-7015 or contact the firm through its online form.
###