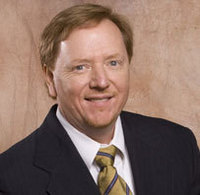 Being attacked or mauled by a dog can be a traumatic experience, and that's why the law provides remedies for victims.
Atlanta, GA (PRWEB) February 23, 2011
The fatal mauling this week of an elderly South Carolina woman by two Rottweiler dogs has caught the attention of the national media and raised the issue of how dangerous dog owners can be held accountable, says Atlanta personal injury lawyer Bruce Millar.
Dog bites are a serious problem nationally and in the state of Georgia, Millar says, pointing to U.S. Centers for Disease Control and Prevention statistics showing that 885,000 dog bite victims require medical attention each year.
The most common victims are children and the elderly, such as the 66-year-old Dillon, S.C., woman who was in her garden when the two dogs attacked her this week. According to the Associated Press, authorities have not stated what triggered the attack.
Fortunately for Georgia dog bite victims and their families, the law provides for different routes to pursue compensation for the medical expenses, lost wages and tremendous pain and suffering that can be suffered in a dog attack, Millar says.
"Being attacked or mauled by a dog can be a traumatic experience, and that's why the law provides remedies for victims," says Millar, whose Atlanta-based personal injury law firm, Millar & Mixon, LLC, has represented numerous dog bite victims throughout Georgia.
"Many people mistakenly believe that you have to show that the owner knew the dog was vicious or dangerous, but in Georgia, that's not necessarily true," he said. "Violations of local 'leash laws' may also help to establish liability."
According to Millar, Georgia law no longer features what's called the "one-bite" rule, but now follows the "aggressive dog" rule, which actually makes it easier to bring a claim relating to a dog bite.
In the past, to hold a negligent dog owner liable, the victim usually had to show that the dog was dangerous or vicious, the owner knew of this trait and the owner still carelessly managed the dog or allowed it to go at liberty.
Now, if a victim can show that the owner was aware that the dog had previously exhibited aggressive tendencies, such as growling or barking in a threatening manner, it is no longer necessary to prove that the dog had already bitten someone.
A dog-owner can also still be liable if he or she allows a dog to escape from the owner's yard or allows it to roam at large in violation of a local leash law.
"For instance, the local law could require the dog to be enclosed or else placed on a leash or muzzled if the dog is in a public area," Millar says. "If the owner fails to follow that law, and a person suffers serious bodily injury or death as a result of that failure, then the owner should be held fully accountable."
Dog bite lawsuits can be complex and require extensive investigation and research, including interviewing of eyewitnesses and poring through animal control records and citations, Millar says. Experts may also need to be consulted to determine the extent of the injury, which often includes scarring and nerve damage.
"One of the issues that will arise in dog bite litigation is whether the victim somehow teased the dog or brought about the attack," Millar says. "That's why it's very important for victims to have an attorney who will stand up for their rights and interests.
"At our law firm, we take dog attacks very seriously, and we work tirelessly to make sure that victims are fully and fairly compensated for their injuries."
About Millar & Mixon, LLC
The personal injury law firm of Millar & Mixon, LLC, based in Atlanta, GA, focuses on representing persons injured in car, truck, motorcycle, bus and other motor vehicle accidents. The firm also handles DUI cases, slip and fall injuries and animal attacks and bites, among other personal injury claims. Since 1993 Atlanta attorney Bruce Millar has obtained judgments and settlements exceeding $60 million for his clients.
The firm represents Georgia accident and injury clients throughout the Atlanta metropolitan area and the state of Georgia, including Jonesboro, East Point, North Atlanta, Sandy Springs, Forest Park, College Park, Decatur, Roswell, Marietta, Peachtree City, Fayetteville and Riverdale. For more information, call (877) 475-7015 or contact the firm through its website.
###