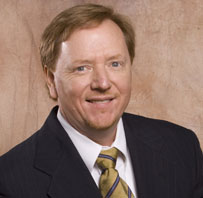 Accidents happen, and sometimes no one is to blame. But that's not the case with someone who drives a boat or jet ski while intoxicated.
Atlanta, GA (PRWEB) July 05, 2011
With summer officially underway, boat and jet ski operators must pay even more attention to water safety, according to Georgia personal injury lawyer Bruce Millar.
In anticipation of the increasing number of vessels on the water during the summer months, state officials are watching even more closely for signs of people who are boating while intoxicated, according to recently issued USA Today reports.
"Boaters and those who operate recreational water equipment such as jet skis are not much different than drivers on the roads," says Atlanta personal injury attorney Bruce Millar.
Millar's Atlanta personal injury law firm, Millar & Mixon, LLC, has extensive experience handling accident claims involving boating and other vehicle crashes, including personal injury and wrongful death lawsuits.
"Boaters and jet ski users assume the same risks on their watercrafts as people do behind the wheel," Millar says, "yet they don't seem to realize that because they're in a vacation setting."
Relaxing on the water often means that more people will be drinking alcohol, the Georgia injury lawyer added.
Indeed, drunk driving was a leading cause of boating fatalities in 2010, according to the U.S. Coast Guard. There were 126 deaths and 293 injuries on the water last year. Nationwide, boating accidents resulted in 672 deaths and 3,153 injuries.
One problem is that many people are unaware that environmental factors, such as the sun, heat, noise and motions of the boat, can intensify the effects of alcohol on boaters, USA Today reported.
"Accidents happen, and sometimes no one is to blame," Millar says. "But that's not the case with someone who drives a boat or jet ski while intoxicated. Their reckless behavior puts not only their lives on the line, but also the lives of everyone around them.
"That's unacceptable – not to mention completely preventable."
Fortunately, Georgia law protects victims of boating and jet ski accidents and can help them receive compensation for their injuries or losses.
Beyond alcohol laws, the state sets forth age restrictions, speed limits, and other "rules of the road" for boaters that may be important in court, Millar says.
"The law allows liability to be applied to anyone operating a boat recklessly and whose recklessness results in serious injuries or deaths," the Georgia personal injury lawyer explains.
Compensation may come in the form of punitive damages, which can help cover the cost of medical bills, lost income, pain and suffering and other complications that result from boating or jet ski accidents.
Millar advises victims to contact attorneys who are well-versed in boating-while-intoxicated (BWI) laws and who can help them gather evidence necessary to ensure their claims are solid. Proof of negligence might include accident and witness reports, photographs or other documentation.
"In order to receive the maximum amount of compensation possible, injured individuals need to be able to prove that the injuries they sustained in a boating accident were entirely caused by the boating accident," he says. "That's not necessarily simple, and getting the best settlement or verdict is absolutely dependent upon it."
About Millar & Mixon, LLC
The Atlanta personal injury law firm of Millar & Mixon, LLC, based in Atlanta, GA, focuses on
representing persons injured in car, truck, motorcycle, bus and other motor vehicle accidents. The firm also handles DUI cases, slip and fall injuries and animal attacks and bites, among other personal injury claims. Since 1993 Atlanta attorney Bruce Millar has obtained judgments and settlements exceeding $60 million for his clients.
The firm represents Georgia accident and injury clients throughout the Atlanta metropolitan area and the state of Georgia, including Jonesboro, East Point, North Atlanta, Sandy Springs, Forest Park, College Park, Decatur, Roswell, Marietta, Peachtree City, Fayetteville and Riverdale. For more information, call (877) 475-7015 or contact the firm through its online form.
###