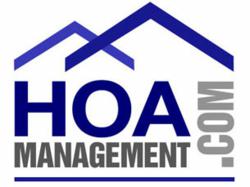 Atlanta, Georgia (PRWEB) November 08, 2012
HOA Management (.com) is proud to announce a new advertising partnership with Liberty Community Management. Liberty currently manages over 100 Homeowner Associations representing nearly 12,000 homeowners in and around the Metro Atlanta area. They specialize in association management for both single-family, condominium, and townhome communities.
As a result of the partnership, Liberty Community Management will be featured on the HOA Management (.com) directory. They will receive targeted advertising that focuses on their association management services. Visitors to HOA Management (.com) can learn more about Liberty Community Management by clicking on their profile page, which allows users to click through to Liberty's home page. Visitors can also submit a request form to be contacted via email.
Liberty provides all of the traditional management services such as customer service personnel, property oversight, legal, accounting, collections, and regular violation inspections to enforce covenant requirements. They strive to provide a better flow of information and regular communication through accessibility of information and availability of personnel and resources. Liberty's mission is to offer excellent customer service and unparalleled full-service management.
HOA Management (.com) is a leading HOA property management directory that uses targeted marketing strategies to reach out to community associations and offer them free access to its online directory. Association residents and board members are able to connect with professional management companies and service providers in their local area by searching on the HOA Management (.com) directory. To learn more about HOA Management (.com), visit http://www.hoamanagement.com or email sales(at)hoamanagement(dot)com.
###