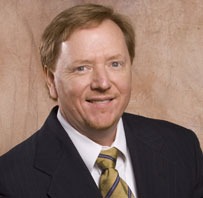 Everyone needs to keep in mind that we share the roads, and that drivers and cyclists need to look out for one another.
Atlanta, GA (PRWEB) September 16, 2011
Atlanta personal injury attorney Bruce R. Millar today applauded a new Georgia law mandating a safe distance between cars and bicyclists.
"We can expect more cyclists on the roads as summer comes to a close, and motorists need to be aware of the obligations for bicycle riders' safety," said Millar a partner in the Atlanta accident and injury law firm of Millar & Mixon, LLC.
"Everyone needs to keep in mind that we share the roads, and that drivers and cyclists need to look out for one another," Millar said.
Millar, whose Atlanta law firm represents Georgians injured in wrecks involving cars and bicycles, said a new state law requiring motorists to move over by at least three feet when passing bicyclists should result in fewer accidents, injuries and deaths.
The League of American Bicyclists says the new law's requirement of at least three feet of space between cars and bicycles is similar to laws in at least 19 other states.
"With the three-foot rule, the law defines a safe passing distance as opposed to the previous law's ambiguous 'safe distance' language," Millar said.
Unfortunately, laws do not shape everyone's behavior, according to the Atlanta injury lawyer.
"We know that collisions between cars and bicyclists that are caused by negligent and reckless drivers will continue to occur," Millar said. "And, because of the nature of a car vs. bicycle accident, cyclists will continue to be threatened with catastrophic injury and even death on our roadways."
Millar said that cyclists injured in collisions with cars, or the loved ones of a cyclist killed in a wreck, need to seek legal help quickly to protect their rights. In many cases, a personal injury or wrongful death lawsuit is the only way to recover the costs of medical bills and lost income or to compensate for for victims' pain and trauma.
"There are unique issues involved in these types of cases," said Millar, whose firm has recovered more than $60 million in verdicts and settlements for clients seriously injured in motor vehicle accidents.
"Before you accept an insurance settlement that is too low or allows the car driver's insurance company to blame the cyclist, it is crucial to contact an attorney who will fight for you and make sure you receive the compensation for your loss and suffering that you rightly deserve."
About Millar & Mixon, LLC
The Atlanta personal injury law firm of Millar & Mixon, LLC, based in Atlanta, GA, focuses on representing persons injured in car, truck, motorcycle, bus and other motor vehicle accidents. The firm also handles DUI cases, slip and fall injuries and animal attacks and bites, among other personal injury claims. Since 1993, Atlanta attorney Bruce Millar has obtained judgments and settlements exceeding $60 million for his clients.
The firm represents Georgia accident and injury clients throughout the Atlanta metropolitan area and the state of Georgia, including Jonesboro, East Point, North Atlanta, Sandy Springs, Forest Park, College Park, Decatur, Roswell, Marietta, Peachtree City, Fayetteville and Riverdale. For more information, call (877) 475-7015 or contact the firm through its online form.
# # #