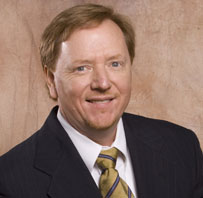 It's important for parents to talk seriously to newly licensed drivers about the danger of using cell phones and texting while driving, as well as about distracted driving of all types.
Atlanta, GA (PRWEB) April 05, 2012
Atlanta car accident lawyer Bruce R. Millar said today that a new AAA Foundation study finding that distracted driving is prevalent among teenagers – with teenage girls twice as likely as boys to use electronic devices behind the wheel – should be a wake-up call to all parents.
"It's important for parents to talk seriously to newly licensed drivers about the danger of using cell phones and texting while driving, as well as about distracted driving of all types," said Millar, a partner in Millar & Mixon, LLC, an Atlanta personal injury firm that represents car accidents across Georgia
"This is a crucial parent-child conversation that should take place in every American household before any teenager leaves home with the car keys again," he said.
For the study, the AAA Foundation for Traffic Safety and University of North Carolina Highway Safety Research Center used in-car video cameras to study teen distracted driving.
The resulting footage showed that cell phones, texting, personal grooming and reaching for things in the car were among the most common distracted driving activities, AAA Foundation President and CEO Peter Kissinger said in a March 26 news release.
Researchers also found that teenage girls are twice as likely as teen boys to use cell phones and other electronic devices while driving.
"This new study provides the best view we've had about how and when teens engage in distracted driving behaviors believed to contribute to making car crashes the leading cause of death for teenagers," Kissinger said.
The National Highway Traffic Safety Administration says distracted driving contributed to more than 3,000 highway deaths in 2010. The Governors Highway Safety Association said in 2011 that distracted driving is estimated to be associated with 15 to 25 percent of crashes at all levels, from minor property damage to fatal injury.
Millar, whose firm's Atlanta car accident attorneys investigate crashes in the process of preparing personal injury or wrongful death lawsuits on behalf of clients, said parents should keep in mind their liability as well as the personal safety of their children.
"Texting while driving is illegal for all drivers in Georgia, and using a cell phone while driving is illegal for drivers under 18," Millar said. "Distracted driving accidents are by definition the product of careless behavior. They are also actionable if they cause property damage, serious injury or death."
Millar said anyone injured in an auto accident attributed to distracted driving, regardless of the driver's age, should discuss their legal options with an attorney experienced in Georgia motor vehicle accident cases.
"We don't like to see anyone seriously hurt in a car wreck, especially if it involves a young person whose life can be damaged forever," Millar said. "But when one driver's careless behavior hurts another driver or pedestrian, the injured party has rights. Our goal is to see those rights protected."
About Millar & Mixon, LLC
The Atlanta personal injury law firm of Millar & Mixon, LLC, based in Atlanta, GA, focuses on representing persons injured in car, truck, motorcycle, bus and other motor vehicle accidents. The firm also handles DUI cases, slip-and-fall injuries and animal attacks and bites, among other personal injury claims. Since 1993 Atlanta attorney Bruce Millar has obtained judgments and settlements for his clients exceeding $60 million.
The firm represents Georgia accident and injury clients throughout the Atlanta metropolitan area and the state of Georgia, including Jonesboro, East Point, North Atlanta, Sandy Springs, Forest Park, College Park, Decatur, Roswell, Marietta, Peachtree City, Fayetteville, Riverdale, Lawrenceville, Athens and Macon. For more information, call (877) 475-7015 or contact the firm through its online form.