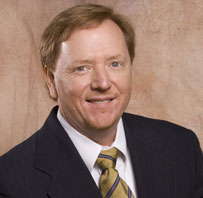 Be safe and be smart. Don't drink and drive. Don't text or talk on your cell phone and drive. And, please, don't speed.
Atlanta, GA (PRWEB) May 26, 2011
Bruce Millar, an Atlanta personal injury attorney who represents Georgia vehicle accident victims and their families, today asked motorists to be safe and smart on the roads during the upcoming Memorial Day weekend.
"Memorial Day kicks off the summer season, and it can be a great time to spend with family and friends," said Millar, a partner with the Atlanta personal injury law firm of Millar & Mixon, LLC. "But all it takes is one bad decision to cause an automobile accident or a motorcycle accident and turn the holiday into a tragedy.
"Be safe and be smart," the Atlanta lawyer said. "Don't drink and drive. Don't text or talk on your cell phone and drive. And, please, don't speed."
Millar pointed out that Memorial Day weekend marks the start of the Summer HEAT (Highway Enforcement of Aggressive Traffic) campaign, which is a Georgia law enforcement effort to reduce vehicle accidents, injuries and deaths during one of the year's heaviest traffic periods.
The campaign, which brings together police officers from multiple agencies in an effort to step up patrols in all 159 Georgia counties, runs through the Fourth of July and ends on Labor Day.
"If you are charged with violating Georgia's laws against drunk driving, distracted driving and speeding, you can face serious criminal penalties," Millar said. "You can also face consequences under our civil justice system.
"If your reckless or negligent conduct causes an accident that results in the injury or death of another person, you can be held liable for the victim's medical expenses, lost earnings, pain and suffering and other damages. You could also be responsible for paying punitive damages."
Under Georgia law, there is no cap on the amount of punitive damages that can be awarded to the victims of a drunk driving accident, Millar said.
"Drunk driving is an especially reckless form of misconduct," Millar said. "Punitive damages are intended to send a message that drunk driving cannot and will not be tolerated in this state."
If an individual or their loved one is injured or killed in an automobile crash, it is important to contact an experienced Atlanta car accident attorney immediately in order to protect the right to hold careless individuals accountable and to secure compensation, Millar said.
"Our law firm will continue to encourage motorists to use a common sense approach to safety on our roads, whether it's Memorial Day or any other day in the year," Millar said. "We'll also stand up for the rights of those whose lives have been impacted by irresponsible drivers."
About Millar & Mixon, LLC
The Atlanta personal injury law firm of Millar & Mixon, LLC, based in Atlanta, GA, focuses on representing persons injured in car, truck, motorcycle, bus and other motor vehicle accidents. The firm also handles DUI cases, slip and fall injuries and animal attacks and bites, among other personal injury claims. Since 1993 Atlanta attorney Bruce Millar has obtained judgments and settlements exceeding $60 million for his clients.
The firm represents Georgia accident and injury clients throughout the Atlanta metropolitan area and the state of Georgia, including Jonesboro, East Point, North Atlanta, Sandy Springs, Forest Park, College Park, Decatur, Roswell, Marietta, Peachtree City, Fayetteville and Riverdale. For more information, call (877) 475-7015 or contact the firm through its online form.
###