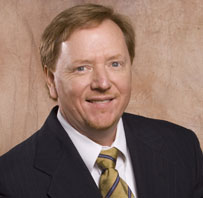 We're reminded each May of our responsibility to share the road as part of Motorcycle Safety Awareness Month, but it is an every-day, year-round responsibility.
Atlanta, GA (PRWEB) May 03, 2012
Atlanta motorcycle accident lawyer Bruce R. Millar says motorcyclists and motorists alike should look out for each other during "Motorcycle Safety Awareness Month" and throughout the year.
"We're reminded each May of our responsibility to share the road as part of Motorcycle Safety Awareness Month, but it is an every-day, year-round responsibility," said Millar of the Atlanta personal injury firm, Millar & Mixon, LLC.
"Everyone has a right to the public roads," Millar said. "Regardless of whether you drive a car or ride a motorcycle, you have the responsibility to do so safely. You also have the right to expect to be reasonably safe as you ride or drive."
The National Highway Traffic Safety Administration (NHTSA) observes Motorcycle Safety Awareness Month in May to encourage motorists to share the road with motorcyclists.
The NHTSA says there were 4,502 fatal motorcycle accidents in 2010, which was 14 percent of total highway deaths during the year. The increase in fatal motorcycle crashes from 2009 to 2010 represented a return to a 13-year trend of increased motorcycle fatalities. That trend had been slowed by a slight decline from 2008 to 2009, when 4,469 motorcyclists were killed.
In Georgia in 2008, 177 motorcycle riders died in accidents, or 12 percent of the people killed in motor vehicle crashes in the state. It marked the highest number of motorcycle fatalities in 15 years, according to the latest statistics published by the Governor's Office of Highway Safety (GOHS).
From 2004-2008 in Georgia, 29 percent of all motorcyclist fatalities occurred in Fulton, Gwinnett, Cobb, DeKalb, and Chatham counties, which includes the Atlanta metro area.
Millar, whose firm investigates Atlanta motorcycle accidents and crashes across Georgia for injured clients, said motorists must always look out for motorcycles. They are smaller, and their riders and passengers are more vulnerable to injury in a wreck, he said.
"Car, truck and bus drivers have to remember to leave plenty of room for motorcycles, particularly when following them," Millar said. "They also need make it a habit to check blind spots for motorcycles and to refrain from turning in front of motorcycles at intersections."
Motorcycle riders must also obey traffic laws, including wearing helmets and other protective gear, the Atlanta personal injury lawyer added.
"Motorcyclists can make themselves more visible to drivers by staying out of motorists' blind spots, and by using hand signals along with turn signals when they change lanes," he said.
If a motorcycle rider who is riding safely is seriously injured by a driver who has been reckless or negligent, they should contact an experienced personal injury attorney about their legal options, Millar said.
"A rider injured in a wreck that was not their fault may have a right to compensation for their medical expenses, damage to their bike and their pain and suffering," he explained. "A personal injury lawsuit or, in the case of a fatality, a wrongful death lawsuit, is one way to recover those damages."
"At Millar & Mixon, we will continue to stand as advocates for motorcyclists who are hurt by those who would shirk their responsibility for safe behavior."
About Millar & Mixon, LLC
The Atlanta personal injury law firm of Millar & Mixon, LLC, based in Atlanta, GA, focuses on representing persons injured in car, truck, motorcycle, bus and other motor vehicle accidents. The firm also handles DUI cases, slip and fall injuries and animal attacks and bites, among other personal injury claims. Since 1993 Atlanta attorney Bruce Millar has obtained judgments and settlements exceeding $60 million for his clients.
The firm represents Georgia accident and injury clients throughout the Atlanta metropolitan area and the state of Georgia, including Jonesboro, East Point, North Atlanta, Sandy Springs, Forest Park, College Park, Decatur, Roswell, Marietta, Peachtree City, Fayetteville, Riverdale, Lawrenceville, Athens and Macon. For more information, call (877) 475-7015 or contact the firm through its online form.