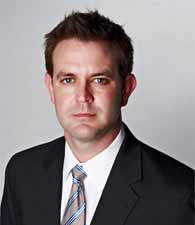 With school getting out and summer approaching, this is an opportune time for parents to speak with their teens about safe driving.
Atlanta, GA (PRWEB) May 16, 2012
Sammons and Carpenter, P.C., an Atlanta personal injury law firm, wants parents to be aware that May is National Youth Traffic Safety Month. Founding partner, R. Shannon Carpenter, said "With school getting out and summer approaching, this is an opportune time for parents to speak with their teens about safe driving. Given that traffic accidents are the number one killer of teenagers, we feel this campaign is particularly important. This is why we want to help disseminate as much information as possible about this worthwhile initiative."
National Youth Traffic Safety Month is sponsored in May of each year by the National Organizations for Youth Safety. Its goal is to educate both parents and teens about safe driving and, thereby, reduce the number of traffic accidents. Having a basic understanding of defensive driving, the dangers of texting while driving, and the dangers of driving under the influence of substances are three vital tenets of safe driving.
According to the National Highway Traffic Safety Administration (NHTSA), over 5,000 teenagers between the ages of 16 and 20 die each year from car crash injuries. Approximately another 21,000 teens are hospitalized and 400,000 are injured each year due to car accidents.
Understanding the reasons for these staggering statistics can help parents keep their children safe. For instance, at least 10% of teenagers do not wear seat belts. Making it a hard and fast rule that a child must wear a seatbelt is a smart step.
Teenagers also have a tendency to underestimate hazards and may take unnecessary risks and show off for friends. Just having another teenager in the car makes it more likely that the teenage driver will engage in risk-taking behavior. In fact, according to a study recently published by the AAA Foundation for Traffic Safety (AAAFTS) the risk of fatality increases by 44% for a 16 or 17 year old driver carrying a passenger younger than 21 and no older passengers.
Drinking and speeding are also often contributory factors to fatal car crashes involving teenagers. As many as 38% of male drivers killed in car accidents were speeding and alcohol was involved with as many as 31% of teenage car crash fatalities.
R. Shannon Carpenter said "These statistics are sobering. Unfortunately, as Atlanta car accident lawyers we see the after math of these types of car accidents far too often. While schools across the state of Georgia have taken steps to educate our teenagers on safe driving techniques, it is vital that parents are also on board, as both a source of information and as role models for safe driving behavior. With the summer approaching and our teens getting out of school, right now is a perfect time for parents to sit down with their teenagers and speak to them about how to keep themselves and others around them safe and sound."
About Sammons & Carpenter, P.C.
Sammons & Carpenter, P.C., is a personal injury law firm that specializes in representing individuals in cases involving car accidents, trucking accidents, medical malpractice, wrongful death, worker's compensation and other personal injury matters. It was founded in 2007 by Georgia natives R. David Sammons and R. Shannon Carpenter who combined have over 20 years of experience. The firm handles cases throughout Georgia, including Atlanta, Marietta, Alpharetta, Macon, Augusta and Savannah. For more information they can be reached at (404) 814-8949.
Contact:
Sammons & Carpenter, P.C.
307 14th Street Northwest
Atlanta, Georgia
Ph: (404) 814-8949
http://www.sclawpc.com/