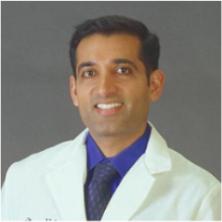 It's my passion to help people see clearly so they can have an easier life.
Atlanta, GA (PRWEB) October 15, 2012
For more than 75% of adults suffering from vision impairment, LASIK surgery may be the less expensive corrective option. Over time the cost of contacts and glasses add up to a much heavier price than that of LASIK. Board certified ophthalmologist Dr. Farooq Ashraf of Atlanta Vision Institute commented, "While LASIK may appear to cost more at first, many patients are surprised to find that the cost is not nearly as much as the long-term expense of maintaining contacts or glasses." Over a lifetime, many who could qualify for LASIK will spend thousands of dollars filling contact prescriptions, buying lens cleaners and glasses as a substitution for contacts.
LASIK is a quick and relatively simple procedure that uses a laser to reshape the cornea in order to improve overall vision. LASIK surgery has revolutionized vision correction and allowed millions of Americans to see clearly without glasses or contacts.
Dr. Ashraf is skilled in the latest LASIK practices, which make the surgery safer and even more precise than ever. Ashraf helps people see clearly by performing LASIK surgery everyday at his facility in Atlanta and his clinic in Dubai. Credited with a prestigious academic background, Dr. Ashraf performed an ophthalmology residency at George Washington University and participated in advanced training in corneal and refractive surgery at Johns Hopkins, which is ranked as one of the top academic institutions in the United States. "It's my passion to help people see clearly so they can have an easier life," states Dr. Ashraf.
Dr. Ashraf has performed more than 40,000 laser eye surgeries and continues to satisfy his patients with his precision, experience and knowledge. At the Atlanta Vision Institute in Georgia, Dr. Ashraf utilizes only the most advanced technology and equipment for every diagnosis, exam, and surgery. For more information about Dr. Ashraf, visit http://www.atlanta2020.com or call 770-622-2488.