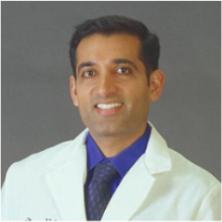 LASIK is dangerous while on this medication...
Atlanta, GA (PRWEB) June 11, 2012
Recently after careful research and data compilation, Atlanta LASIK surgeon, Dr. Ashraf, published content about scientists in Israel discovering how patients who took the acne medication known as Accutane had a doubled chance of contracting eye diseases as compared to patients were not taking Accutane. Accutane is a potent medication that's prescribed to individuals with severe acne. There is tons of controversy regarding the product's safety due to the multitude of risk factors associated with long term use, such as birth defects, stunted growth, bowel disease and depression.
Based on Dr. Ashraf's publication, a particular study was performed where 15,000 patients were split into 3 separate groups of patients: those who didn't have acne and didn't take Accutane, those who had acne and didn't take Accutane and those who had acne and took Accutane. It was noted that the group of patients being treated with Accutane had an increased risk of developing conjunctivitis.
In accordance with this study, Dr. Ashraf states, "Accutane can be an effective drug when it comes to treating acne. However, it has some severe side effects that patients need to be aware of that can lead to various eye infections." When it comes to using Accutane, Dr. Ashraf recommends not wearing contact lenses because the medicine can dry the eyes out, which may lead to irritation. "LASIK is dangerous while on this medication and not something I recommend," Dr. Ashraf adds.
Dr. Ashraf is a board certified ophthalmologist who specializes in LASIK in Atlanta and Dubai. He has performed over 35,000 LASIK surgeries and continues to dedicate his time and energy to helping his patients meet their eye care needs. The Atlanta Vision Institute has advanced, state-of-the-art technology for LASIK, including the most advanced laser system available, Wavelight Allegretto. If you're interested in learning more about eye care and LASIK surgery, call the Atlanta Vision Institute at 770-622-2488 or go online to http://www.atlanta2020.com.