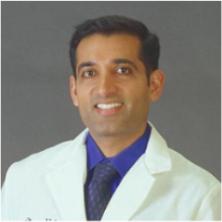 Atlanta, GA (PRWEB) July 16, 2012
Dr. Ashraf, MD, FACS, medical director of the Atlanta Vision Institute, recently received an influx of questions from curious prospective patients about the recovery time needed before performing daily activities following LASIK surgery. On July 2, 2012, Dr. Ashraf posted all of these questions along with his responses on his blog under the heading "Common LASIK Questions Answered."
The questions that Dr. Ashraf answered on his blog deal with recovery. Patients were curious to know how long they would be required to wait and recover before resuming normal daily activities such as exercising and applying eye makeup. Dr. Ashraf recommends waiting a few days before engaging in contact sports, but patients can begin non-contact sports and activities as soon as they feel comfortable. He suggests patients wait one to two weeks before applying eye makeup following LASIK surgery.
Several of the questions that Dr. Ashraf is frequently asked also regard summer weather and activities. Dr. Ashraf reminds patients that direct sun exposure can damage eyes, regardless of LASIK surgery. He mentions that some studies have indicated UV rays can reverse the effects of LASIK, and suggests patients utilize sun protection (e.g. wear sunglasses or a hat) in order to protect their eyes from damaging rays. Dr. Ashraf also advises patients to wait one to two weeks before swimming following LASIK surgery.
Dr. Ashraf is a board certified ophthalmologist specializing in corneal and refractive eye surgery, including laser vision correction. He founded the Atlanta Vision Institute with several office locations in the surrounding Atlanta area including Johns Creek, Dunwoody and Decatur, Georgia. He also has a vision clinic in Dubai, U.A.E. Dr. Ashraf has personally performed over 40,000 LASIK procedures in Atlanta and Dubai. Visit Dr. Ashraf's blog to view his answers to common LASIK questions and read more information about eye care and surgery.