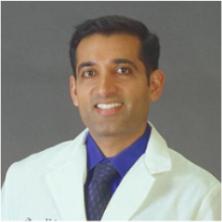 Diabetes is rising in the US and worldwide, which could mean an increase in the number of people with loss of vision
Atlanta, GA (PRWEB) August 20, 2012
On August 13th, Dr. Ashraf of the Atlanta Vision Institute released information about a study that was performed using Lucentis, a drug approved by the FDA that treats Age-related Macular Degeneration (AMD) and Diabetic Macular Edema (DME). AMD is an eye condition that is common among people over the age of 50 and produces loss of vision. Macular Edema is what happens when the retina swells due to excess fluid and protein under the eye. The macula is the region in the middle of the retina, the part of the eye that's responsible for central vision. If the macula is ever damaged, there's a possibility for loss of central vision, such as seeing faces clearly; however, peripheral vision remains unaffected. Diabetic Macular Edema (DME) is what happens when the macula swells as a direct result of diabetes. When this occurs, the damaged blood vessels in the eye leak fluid that could produce blindness.
According to Dr. Ashraf's research on these findings, the FDA reviewed two scientific experiments that tested the efficiency and safety factors of Lucentis as a treatment for Diabetic Macular Edema. These experiments treated and followed 759 patients over the course of 3 years and the patients were arbitrarily assigned to 3 different groups: one group of 250 patients was given a 0.3 mg dose of Lucentis, the second group of 252 patients was given a 0.5 mg dose of Lucentis, and the control group of 257 patients was given a placebo for the first 2 years. At month 24, the patients were given an eye exam that entailed reading letters arranged line by line on a vision chart. The results of this test indicated that the 250 patients who were given a 0.3 mg dose of Lucentis experienced significant vision improvements compared to the control groups.
Based on the 2005-2008 National Health and Nutrition Examination Survey (NHANES), among Americans over the age of 40, more than 4.2 million have Diabetic Retinopathy, damage caused to the eye's retina as a result of diabetes; more than half a million have Diabetic Macular Edema. Dr. Ashraf of the Atlanta Vision Institute states, "Diabetes is rising in the US and worldwide, which could mean an increase in the number of people with loss of vision." This information is significant because with it, people can begin to make positive changes in their lifestyles and even seek out the treatment of Lucentis for Diabetic Macular Edema.
Dr. Ashraf is a board-certified ophthalmologist who specializes in LASIK surgery in Atlanta and Dubai. He attended Johns Hopkins and received intensive training at the world-renowned Wilmer Eye Institute. He has performed over 35,000 LASIK procedures and continues to remain one of the most experienced and knowledgeable surgeons worldwide. For information on LASIK surgery, visit the Atlanta Vision Institute or call 770-622-2488.