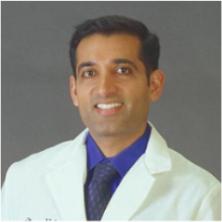 Wearing costume contact lenses can lead to eye infections, allergies and in some cases loss of sight.
Atlanta, GA (PRWEB) November 12, 2012
In the days following Halloween, Atlanta LASIK surgeon, Dr. Farooq Ashraf of the Atlanta Vision Institute, had several patients request appointments due to ongoing eye discomfort. After diagnosing these patients with having bacterial eye infections, Dr. Ashraf concluded that these eye problems were a direct result of wearing costume contact lenses, which all patients confessed to doing on Halloween night. These contact lenses had been purchased in an over-the-counter method and had not been properly fitted to individuals based on their prescriptions.
The American Optometric Association states that contact lenses should be fitted and prescribed by an appropriate physician for quality and safety purposes. Many people, especially on Halloween, wear costume contact lenses that they receive from friends or strangers, which can enhance the chances of developing eye infections and possibly even blindness. In fact, The Baltimore Sun reported that approximately 28% of people who wear costume contact lenses on Halloween purchase the lenses from a non-physician, such as a friend or a stranger over the internet.
"Wearing costume contact lenses frequently or for long periods of time can be really damaging to the eyes," says Dr. Ashraf. "I've had patients develop eye infections because their contact lenses were cheap and not prescribed by a doctor. Wearing costume contact lenses can lead to eye infections, allergies and in some cases loss of sight."
Dr. Ashraf is a board-certified ophthalmologist who specializes in laser vision correction and has performed over 40,000 LASIK surgeries in Atlanta and in Dubai. Dr. Ashraf completed his ophthalmology residency at George Washington University and his advanced corneal and refractive training at Johns Hopkins University. The Atlanta Vision Institute houses only state-of-the-art equipment, including the fifth-generation iFS™ Advanced Femtosecond Laser, the most advanced LASIK technology available on the market.
If you're interested in learning more about Dr. Ashraf and the Atlanta Vision Institute, visit the website or call 770-622-2488.