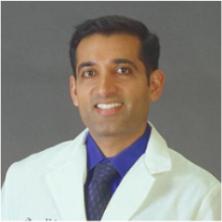 I encourage my patients who are active and regularly play sports to really consider LASIK as an alternative to pesky corrective lenses
Atlanta, GA (PRWEB) August 15, 2012
With all eyes on the athletes gathered in London to compete at the 2012 Summer Olympics, the importance of strong, healthy eyesight is also on display. Dr. Ashraf, MD, FACS, a board-certified ophthalmologist and LASIK surgeon in Atlanta, recognizes the need for improved eyesight among the active and athletic. He was recently interviewed about the number of patients who request LASIK to improve their eyesight and their performance. Dr. Ashraf encourages athletes to consider LASIK surgery as an alternative to corrective lenses.
At least 75 percent of the American population uses some form of corrective lenses – typically eyeglasses or contacts – which can hinder athletic performance. Glasses frames can bend or snap and lenses can crack or shatter if a player falls or is accidentally hit in the face. These possible problems not only prevent a player from being fully involved during a game, but can also be hazardous to the player's safety. Contact lenses can fall out, capture debris on the eye or shift in the eye, also reducing visibility. While wearing corrective lenses, a player's visual acuity and hand-eye coordination is not as precise.
USA men's water polo team member Thomas Hopkins, currently in London to compete in the Olympics, received LASIK surgery in July 2009. Before surgery, he could only read the very top line of the eye chart and now his vision is better than perfect. LASIK surgery was especially important for Hopkins, as wearing corrective lenses in the pool is difficult and dangerous.
"I encourage my patients who are active and regularly play sports to really consider LASIK as an alternative to pesky corrective lenses," says Dr. Ashraf, medical director of the Atlanta Vision Institute. "There are very little drawbacks to having LASIK surgery, and only about five percent of patients experience negative side effects. Depth perception, hand-eye coordination, and overall visual acuity are very important during sports play, and LASIK can prevent eye injury caused by using corrective lenses during physical activity."
Dr. Ashraf is board certified and specializes in cornea and refractive surgery, including laser vision correction surgery. He completed his medical degree at the Medical College of Ohio and received advanced training in corneal and refractive surgery at Johns Hopkins. He has several office locations in the Atlanta, Georgia area including Johns Creek, Perimeter/Mt. Vernon and Decatur, as well as a vision clinic in Dubai, U.A.E. To learn more about the Atlanta Vision Institute and Dr. Ashraf, visit http://www.atlanta2020.com or call (770) 622-2488.