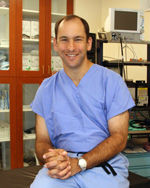 After liposuction, the patient is required to wear a compression garment for several weeks, which is great when it's cold outside
Atlanta, GA (PRWEB) November 20, 2012
Board certified Atlanta plastic surgeon, Dr. Mark Deutsch of Perimeter Plastic Surgery, announces that the optimal time to receive liposuction is during the colder months that lead up to the winter season.
"After liposuction, the patient is required to wear a compression garment for several weeks, which is great when it's cold outside because you can easily hide it under bulky, warm clothing," says Dr. Deutsch. "Typically in the summertime, patients complain about having to wear the garment because of the heat and the fact that people can see it bulge underneath tighter clothing."
Not only have more people been coming into Perimeter Plastic Surgery requesting liposuction this fall season, people have become more eager to get liposuction because of the results. According to an article in Cosmetic Surgery Times, fat reduction post-liposuction is long-term: "In the subset of patients with at least one year or more of follow-up, there was no evidence of fat regrowth."
Liposuction is the surgical process of removing unwanted fat in specific areas of the body; the abdomen, flanks, thighs, arms and neck are the most common areas. Patients typically experience minimal downtime and discomfort post-surgery.
Dr. Deutsch has been performing a variety of plastic surgery procedures for over 15 years, such as breast implants, tummy tucks, liposuction, breast lifts, breast reconstruction, face lifts, body contouring and more. With 7 years of general, reconstructive and plastic surgery training from LSU Medical Center and Albert Einstein/Montefiore Medical Center, Dr. Deutsch also has an additional year of training in cancer reconstruction from MD Anderson Cancer Center. He strives to meet the needs of all his patients while consistently staying abreast of plastic surgery practices through his active plastic surgery memberships. If you're interested in learning more about Perimeter Plastic Surgery, go online to http://www.perimeterplasticsurgery.com or call 770-461-4824.