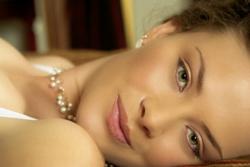 Atlanta, GA (PRWEB) June 12, 2012
Perimeter Plastic Surgery in Atlanta, Georgia houses the most advanced technological equipment for all procedures. In addition, Dr. Deutsch, a board-certified Atlanta plastic surgeon, is offering less invasive beauty products for his patients to reap the benefits.
One less invasive beauty product Perimeter Plastic Surgery offers is Juviderm, which is used to enhance volume in the face and reduce the appearance of wrinkles and lines. Juviderm is injected into certain areas of the face, depending on the outcome the client desires. This is an outpatient procedure and downtime is minimal with minor bruising and swelling.
A non-invasive beauty product offered by Perimeter Plastic Surgery is Obagi Medical, which incorporates a variety of skin rejuvenating products that come in the forms of creams and liquids.
Latisse is another great non-invasive product offered by Perimeter Plastic Surgery that's used for creating fuller, longer eyelashes. This product is a liquid that's applied to the eyelash bed and over time, lashes grow fuller, darker and longer.
Perimeter Plastic Surgery is offering a third non-invasive beauty product known as NIA 24, a powerful lotion that helps shield the face from UV rays and prevent sun damage. This lotion was recommended by Self Magazine as the "Best Anti-Aging Serum".
Dr. Deutsch at Perimeter Plastic Surgery is dedicated to offering these less invasive beauty products at reasonable costs with a 10% discount off any purchase if a friend referral is made. Dr. Deutsch has been dedicated to the field of plastic surgery for over 15 years, with training and experience in all procedures, including body, face and reconstructive surgery. He is proud of his qualifications as well and he performs all of his surgery at fully accredited facilities. Dr. Deutsch is able to perform a wide array of plastic and reconstructive procedures with complete professionalism, including but not limited to liposuction, tummy tucks, breast implants, body contour, breast lifts and face lifts.
If you're interested in Dr. Deutsch's less invasive beauty products or general plastic surgery, you can call the office at 770-461-4824 or visit one of the two locations: 980 Johnson Ferry Rd. Ste. 880, Atlanta, GA 30342 or 1267 Hwy 54 West, Suite 5300, Fayetteville, GA 30214. You can also go online to http://www.perimeterplasticsurgery.com for full information and details.