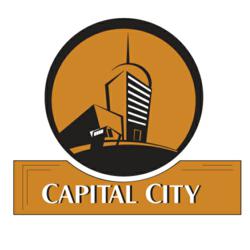 Our website is really user-friendly and we're always uploading the products as they come in
Atlanta, GA (PRWEB) December 06, 2012
In December, Atlanta liquor, wine and beer store, Capital City Package, releases all of its beverage products to its website for customers to peruse easily. Wine specialist of Capital City Package, Larry Kantrowitz, is assisting with the upload process as well as spreading the word about the brands that Capital City Package carries.
"We have different product sections on the website for people to browse if they are looking for a specific beverage. For example, we have a Bourbon & Whisky section and a Brandy & Cognac section so that products are divided properly and people can see which brands we have based on the type of alcohol they're looking for," says Kantrowitz. "Our website is really user-friendly and we're always uploading the products as they come in."
Capital City Package's website not only features product pictures, but also descriptions and bottle sizes. "By giving our customers information about a product, they can better decide whether or not to follow-through with the purchase," states Kantrowitz.
The most recent product that was uploaded was Kilbeggan Irish Whiskey on December 3rd. "Kilbeggan is a great ingredient for cocktail recipes like the one we uploaded to our blog," states Kantrowitz. "More information about Kilbeggan can be found under the Whisky section of our website."
Capital City Package was established in 1968 and has been a favorite of many Atlanta residents for wine, liquor, beer and even cigars. With additional products like mixers, liqueurs, olives and other garnishing items, Capital City Package is the perfect one-stop-shop. Kantrowitz has a plethora of knowledge about wines and liquors from around the world, which makes him an expert for customer questions about bottles and brands. "Whether you need help with wine and food pairing or hosting a party, our team can help," says Kantrowitz.
To learn more about Capital City Package in Atlanta, call 404-351-7579 or visit capitalwineandliquor.com for details and product information.