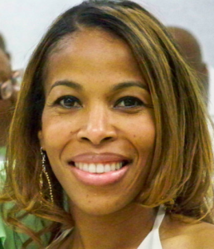 Fearing the reaction they might receive, most women do not seek any form of help. This is exactly what Women Redeemed was founded to change.
Atlanta, GA (PRWEB) May 29, 2013
The American Psychiatric Association has just released the DSM-5, the latest edition of the psychiatric bible that defines and diagnoses mental health disorders. In it, the term "sexual addiction" re-appears after having been removed previously in 1994 due to a 'lack of research'. However the revised entry in the May 2013 edition is still poorly defined, creating even more challenges in what is already considered to be a rather controversial resource. Fearing that the lack of clarity from such a noted source may cause confusion to those in need has inspired Pamela M. Morris, the facilitator of Women Redeemed, the only support group in Georgia focused on love addiction and sex addiction in women, to form new groups in Atlanta to help.
"The DSM-5 does not offer the official clarification that we would have liked" says Morris who holds a Masters Degree in Community Counseling from Argosy University. "Sex addiction and love addiction is very real. Having an official classification, diagnostic criteria, or treatment suggestions from the American Psychiatric Association would have perhaps swayed many of those who dismiss the problem, especially in women, and cause more people to pay greater attention to this issue."
Nevertheless, Morris is undaunted in her mission to provide support for women in Georgia living with the many negative consequences of sex addiction.
"Women who are suffering need to seek help. There doesn't need to be a diagnosable condition for that to happen," Morris says. "If they are suffering, I want to help them. Our new support groups will help do that."
"Sexual saturation has been stereotyped as a male problem. However, research proves that high percentages of women are involved in love, sex, and relationships compulsively, to the great detriment of their own lives and those close to them." Continues Morris "Fearing the reaction they might receive, most women do not seek any form of help. This is exactly what Women Redeemed was founded to change."
Those enrolled in the Women Redeemed program meet confidentially with Pamela M. Morris and other highly trained staff at the Cornerstone Professional Counseling Center in Atlanta. There, they begin a journey that Pamela describes as a "shared journey toward healing and creating their best life in a non-judgmental and warm environment, something that many of the women who have already been helped by the program never imagined could exist before."
It is Pamela Morris' great hope that soon more programs like hers will exist to help women across the country deal with the serious, but very sensitive, issue of love addiction and sexual addiction. For now, she is concentrating on the women that she can reach in the Atlanta area and build on her mission from there.
To learn more about Women Redeemed and Pamela M. Morris please visit http://www.finallyredeemed.com