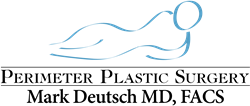 The 'Bubbles and Bling' fundraiser is an exciting way for Atlanta area residents to help us meet the needs of women in this community and make a positive impact
Atlanta, Georgia (PRWEB) January 11, 2016
Atlanta plastic surgery practice Perimeter Plastic Surgery is pleased to be one of the sponsors of Susan G. Komen Greater Atlanta's third annual "Bubbles and Bling" fundraiser. This cocktail party-with-a-purpose will take place at 7 p.m. on January 30, 2016, at the Foundry at Puritan Mill. Ticket prices are $150 each. Proceeds will be used to provide breast health services to needy women in the Atlanta metropolitan area, and support global breast cancer research programs.
This year's event has a 1980s party theme, complete with foods from the decade, an open bar, a 1980s band, a raffle for a signature one-carat diamond, and a silent auction for exclusive, one-of-a-kind items. Guests are asked to come dressed in their best 1980s retro attire.
"The 'Bubbles and Bling' fundraiser is an exciting way for Atlanta area residents to help us meet the needs of women in this community and make a positive impact," says Mark Deutsch, MD, a double board-certified plastic and reconstructive surgeon and medical director of Perimeter Plastic Surgery. "Not only will this event help raise funds for a good cause, it's sure to be a very enjoyable evening as well."
To make the night even more special, Perimeter Plastic Surgery will be supplying special "goodie bags" which will be distributed to attendees (one per person). Each goodie bag will include a thermal wine glass and a $100 gift card redeemable for services at Perimeter Plastic Surgery.
Dr. Deutsch encourages Atlanta area residents to come to this worthy—and fun—event. Tickets can be purchased at http://komenatl16.auction-bid.org/micro2.php. Thank you for your support!
About Perimeter Plastic Surgery:
Dr. Mark Deutsch is the founder of Perimeter Plastic Surgery and a top plastic surgeon in Atlanta. He is board certified by the American Board of Plastic Surgery, and performs a variety of cosmetic and reconstructive surgeries. In addition to his work in the United States, he travels annually to South America to perform volunteer procedures. For more information about Dr. Deutsch and Perimeter Plastic Surgery, please visit perimeterplasticsurgery.com.