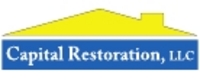 "We strive to provide homeowners and insurance companies with an honest, professional, hard working contractors to handle disaster relief quickly and return the property to its original condition.
Marietta, GA (PRWEB) July 6, 2010
Capital Restoration, LLC provides the highest quality restoration services and is expanding its service offering for metro Atlanta and throughout the State of Georgia. The company provides restoration services for homeowners and insurance companies to restore residential and commercial properties damaged by water fire and mold. The goal of the company is provide total turnkey restoration services that return damaged property to its pre-loss condition or better while keeping the property owner's stress to a minimum. Capital Restoration is a licensed by the Georgia State Licensing Board as a Residential and General Contractor and is a certified by The Institute of Inspection Cleaning and Restoration Certification (IICRC) which insures the highest quality restoration services available in Atlanta. To highlight their expanded capabilities the company has launched a new website that provides an overview of their business services and highlights their turnkey water, fire and mold restoration capabilities.
Water damage restoration is a specialty of Capital Restoration. It is common for water damage to result from broken pipes, sewage backups, leaking roofs or flooding due to heavy rainfall. Cleaning up from a water damage event can be time consuming and frustrating if property owners don't get an experienced restoration company to handle the task. Mold can take hold quickly in a water damage event and cleaning up contaminated water is critical. It is imperative that you get the cleanup and restoration started as soon as possible and that is why Capital Restoration provides 24/7 service so owners can get their water damage cleanup underway right away.
Fire damage restoration is a complex process that should start as soon as possible after a structure is damaged by a fire. The key to successful fire restoration project is the removal of the smoke odor from a fire damaged properties. Capital Restoration uses the IICRC certified processes to ensure that both smoke and biological odors caused by mold from water applied to extinguish the fire are eliminated. These processes are used from tear-out through drying in and completion of the reconstruction project. This approach keeps odors from recurring after the project is complete.
Mold remediation and restoration services are specialties of Capital Restoration. The company understands the danger of molds to health of individuals who are exposed to buildings that contain mold. Mold is caused by the presence of moisture and subsequent growth of mold spores. The key to eradicting mold is to stop the spread of mold spores and Capital Restoration's highly trained staff members are experts at mold remediation techniques including mold removal, dehumidifying, air scrubbing and drying.
To accomplish the company's goals they have established stringent procedures to assess job site conditions and materials needed for restoration. On any restoration project Capital Restoration takes all steps necessary to preserve, secure and protect a damaged property from additional damage. Once the damaged property is secured the company staff enters a pre-construction project planning phase which is the most important phase of a project. A properly planned restoration project accompanied by a rigorous mitigation and repair schedule guarantees a successful outcome.
Casey Clark the General Manager of Restoration Services commented on the company's expanding business base, "We strive to provide homeowners and insurance companies with an honest, professional, hard working contractors to handle disaster relief quickly and return the property to its original condition. Our restoration procedures include detailed project plans, schedules and cost estimates. These processes reduce stress on our customers because we keep them informed on the progress of their project so they know what expect during the restoration process. We have all the appropriate business licenses, Workers Compensation Insurance, and General Liability Insurance and we are approved contractors for most insurance companies serving Georgia."
Capital Restoration, LLC is located at 2255 Sewell Mill Road, Suite 240, Marietta, GA 30062 (770) 973-1666
###