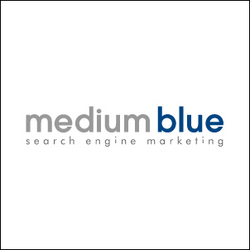 FLEXA would like to introduce its earth-friendly, cost-effective furniture to a new generation of parents and children, while ensuring that potential customers can easily find our products online
Atlanta, GA (PRWEB) September 8, 2009
Medium Blue Search Engine Marketing, an SEO company in Atlanta, Georgia, is pleased to announce that it has signed the North American Distributor of Flexa Furniture, FLEXA Furniture, LLC, to a search engine optimization campaign. FLEXA, a well-known children's furniture provider worldwide, seeks the assistance of the experts at the SEO company to drive its brand awareness online.
"FLEXA would like to introduce its earth-friendly, cost-effective furniture to a new generation of parents and children, while ensuring that potential customers can easily find our products online," said Paul Blount, President of FLEXA Furniture, LLC. "Through the organic search engine optimization services provided by Medium Blue, we feel confident that our message will reach the desired audience and immediately highlight what makes FLEXA different."
Founded in Denmark in 1972, FLEXA Furniture continues to meet the needs of growing children everywhere. With a focus on functionality, 'FLEXAbility,' quality, and safety, FLEXA designs and manufactures high quality, affordable children's bedroom furniture, such as beds, desks, and armoires, made from solid Nordic pine. FLEXA's differentiators are clear, and parents will appreciate more than just the savings -- FLEXA is dedicated to conservation and energy alternatives, welcome initiatives for modern buyers.
"We're honored that FLEXA has chosen our SEO company to drive its online brand awareness. We look forward to translating its marketing goals online and exceeding expectations for the campaign," said Scott Buresh, CEO of Medium Blue Search Engine Marketing. To find flexible, functional children's furniture online, please visit http://www.shopflexa.com. Or, contact Medium Blue for more information on its search engine optimization services by visiting http://www.MediumBlue.com.
About FLEXA Furniture, LLC.
Since 1972, Denmark-based FLEXA Furniture, Inc. has designed, manufactured, and sold high quality kids bedroom furniture made from solid Nordic pine. All of its furniture products are flexible, meaning one bedroom set equals 1,001 options! While parents love how the furniture meets both current and future needs, children enjoy the fun details, like slides, towers, flags, hooks, and ladders.
About Medium Blue
Medium Blue Search Engine Marketing, an Atlanta search engine optimization company, was named the number one organic search engine optimization firm in the world in 2006 and 2007 by respected industry resource PromotionWorld. Medium Blue's services include premium search engine optimization, PPC management, visitor conversion, and online public relations. The company's experts in these areas are recognized industry leaders and have been featured in numerous publications, including ZDNet, WebProNews, MarketingProfs, DarwinMag, SiteProNews, ISEDB.com, and Search Engine Guide, and contributed to The Complete Guide to Google Advertising (Atlantic, 2008) and Building Your Business with Google for Dummies (Wiley, 2004). Medium Blue services a national client base, including Boston Scientific, Cbeyond, and DeKalb Medical.
# # #