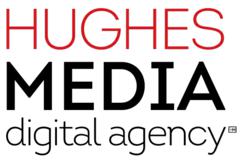 Website optimization is one of the most important online services a business can invest in
Atlanta, GA (PRWEB) October 17, 2012
Hughes Media, a digital agency based in Atlanta, Georgia recently accepted two new national clients specializing in the dumpster business. Sunshine Recycling provides dumpster rentals, refuse and recycling hauling in Florida and AYD – At Your Disposal Waste offers similar services in Texas. Hughes Media is working with both clients to better optimize each company's website using a variety of search engine optimization tools in order to ultimately improve search engine page rankings.
Started in 1999, Sunshine Recycling is the premier waste management company servicing Orlando, Daytona Beach and Jacksonville, Florida. AYD – At Your Disposal Waste offers dumpster rental, recyclable hauling and refuse collection in Austin, Texas. AYD Waste actively participates in Texas's Environmental Quality Initiatives and is involved in community beautification projects.
Search engine optimization (SEO) is crucial to ensure that websites, such as those for Sunshine Recycling and AYD Waste, are visited by potential consumers in need of specific services. Increased traffic yields increased leads and ultimately a greater return on investment. The Hughes Media team is certified in Google Analytics and is skilled at researching, improving and maintaining high page ranks for all of their clients.
"Website optimization is one of the most important online services a business can invest in," says Hughes Media president Deedra Hughes. "We regularly monitor each of our client's web ranking and we work quickly to investigate and resolve decreased traffic or fallen rankings."
Founded in Atlanta in 2000, Hughes Media is the premiere digital agency specializing in search engine optimization and responsive, purposeful web design. Servicing clients across the nation, Hughes Media builds custom and successful internet marketing campaigns to improve their clients' digital outreach. The Hughes Media team is certified in Google AdWords and Google Analytics. To learn more about the services offered, contact Hughes Media at (404) 848-0487 or visit http://www.hughesmedia.us.