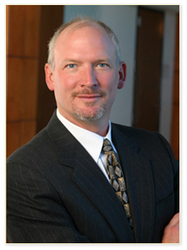 We use several different techniques to rebuild the area and give her back some of her natural feminine curves
Atlanta, GA (Vocus) March 11, 2010
A woman's breasts make her uniquely female. They are the source of not just her sex appeal, but also for life-giving nourishment and love. When a trauma such as a congenital defect or a prior breast surgery causes her to lose one or both of her breasts, a part of her femininity goes with them. In Atlanta, breast reconstruction under the experienced and creative hand of Dr. Bauer can give control back to a woman when her world seems to be spiraling out of control.
"We use several different techniques to rebuild the area and give her back some of her natural feminine curves," says Dr. Bauer.
The options include:
Spacers- These are temporary implants that stretch the skin and hold the breast cavity open for later reconstruction.
Implants- Implants can be placed as a permanent solution to spacers. Silicone and saline are the two types and both are approved by the FDA for use in breast reconstruction.
Flaps- The DIEP flap is a procedure in which fat, blood vessels and skin are taken from the lower abdomen. The TRAM flap, is a procedure in which muscle is removed in addition to fat, skin and tissue.
In Atlanta, breast reconstruction options are a personal decision for each patient. However, there are instances where one option is better than the other. "Depending on how much available abdominal tissue she has can either rule in or rule out a DIEP or TRAM flap procedure," says Dr. Bauer. "Also, the amount of skin we can save plays a factor in how much reconstruction can be done. If most of the skin is preserved and just the tissue has been removed, she has more options."
When choosing a plastic surgeon, Atlanta-based surgeon Dr. Joseph G. Bauer is highly experienced in breast surgeries of all types. He performs his Atlanta breast reconstruction at his state-of-the-art, JCAHO accredited surgical facility at The Swan Center. Under the most stringent safety protocols as well as his artistic hand, Dr. Bauer reconstructs the breast to a more natural looking appearance. His focus is on restoring his patients' self-confidence without pain or discomfort.
###