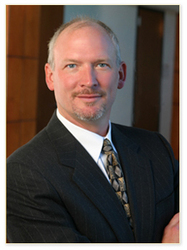 My approach to breast augmentation is kind of like an artist
Atlanta, GA (Vocus) April 14, 2010
Spring is here and summer is right around the corner! Just because it's been a wet, cold and even snowy winter here in the South, warm weather is on the way. There is still time to fill out that bathing suit a little bit better for summer.
"In one to two months, most of the healing is complete," says plastic surgeon Atlanta, Dr. Joseph G. Bauer of The Swan Center for Plastic Surgery. "There's no reason why women can't have the procedure now and enjoy the beach by summer."
There are many decisions to be made and thorough research is important. Dr. Bauer participates with multiple clinical trials with implant manufacturers and the Food and Drug Administration. These trials help provide the information and tools necessary to provide the most up to date implant technology to his patients. Not only is choosing a board certified plastic surgeon important to having a breast augmentation performed, but choosing correct implant type, implant size, texture, profile and a number of other issues must be considered prior to surgery being performed.
"While we can help women accomplish a fuller bust by summer," says Dr. Bauer. "We don't want anyone rushing into a decision for just that reason."
With the decision made, expect about a long weekend for initial recovery, then expect about two weeks of moving a little bit slower and some swelling for the first month or so. After that, the swelling will be minimal and the scars will be healing nicely. Because the breast augmentation Atlanta incisions take time to fade, don't worry if they are still visible by summer. The incisions will either be hidden by the bathing suit top, in the underarm or the underside of the breast.
When looking for a plastic surgeon, Atlanta women have the best when it comes to breast augmentation. Dr. Bauer specializes in these procedures and has extensively studied different techniques and implants. He has the state-of-the-art equipment at his disposal at The Swan Center for Plastic Surgery.
"My approach to breast augmentation is kind of like an artist," he says. "All patients need to remember that plastic surgery whether a breast augmentation, facelift or tummy tuck is considered both science and artistry. I look at the body as a whole and envision what would work best to enhance her shape, structure and lifestyle."
His experienced eye can advise and recommend for the most natural look. Dr. Bauer is renowned for "natural looking breasts". "A good breast augmentation is one where it matches the rest of your body and lifestyle that you lead," says Dr. Bauer.
By the time summer arrives, breast augmentation patients can feel confident about their bodies and even put on a suit that they never would have before. No more hiding under sweaters and sweatshirts. It is almost time for tank tops and bikinis!
"In no time, our patients can be enjoying the confidence that goes along with feeling good about their body," says Dr. Bauer.
Breast augmentation and other procedures are performed at The Swan Center for Plastic Surgery, a JCAHO accredited facility. The staff is board certified for optimal safety because, while getting the best results is essential, safety comes first.
The surgeons and staff at The Swan Center for Plastic Surgery are humbled by the many expressions of gratitude and appreciation from their patients both far and wide.
###