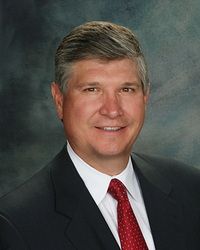 From my experience at major consumer products companies to my years working with private equity backed firms, I've built success by placing the right people in the right positions
Atlanta, GA (PRWEB) July 16, 2008
CarterBaldwin Executive Search, a leading national provider of retained executive search services for C-level positions, today announced Jeffrey Neppl has joined the firm in the position of partner. Over half of CarterBaldwin's team of partners hail from board or VP-level corporate backgrounds. Neppl is no exception, and has held numerous executive roles with some of the world's most recognized consumer oriented companies, including Procter & Gamble, Campbell Soup and Coca-Cola.
"We're delighted to enhance our ability to target precisely the right executive candidates by bringing Neppl on board," says Dave Sobocinski, Managing Partner at CarterBaldwin. "His track record proves he knows the kinds of executive teams that companies need today. He's built top-performing teams time and time again across multiple organizations, and at different stages of corporate growth."
"From my experience at major consumer products companies to my years working with private equity backed firms, I've built success by placing the right people in the right positions," says Neppl. "I'm looking forward to doing that for CarterBaldwin clients across the country."
Highlights of his career include launching one of the five most successful technology IPOs in 1999, helping restructure sales organizations at both Campbell Soup and Procter & Gamble, and leading private equity and venture backed start ups to success. Before joining CarterBaldwin, Neppl served as CEO of Recordant, a venture capital backed company pioneering an $8 billion market in capturing and analyzing face to face communication.
Panasonic, T-mobile, Unisource, Southwire, and Checkfree number among the dozens of CarterBaldwin clients in retail, technology and consumer products that benefit from Neppl strengthening the already successful partner group at the Atlanta executive search services firm. The Atlanta executive search firm was recently named for the second year running to the prestigious Inc. 500 list of America's fastest growing privately held companies.
About CarterBaldwin:
CarterBaldwin is a retained executive search firm managed by a partnership team with more than 50 years of combined experience. The company was named for the second year running to the prestigious Inc. 500 list of America's fastest growing privately held companies. With extensive industry knowledge, a clear understanding of nuances in creating strong management teams, and a hands-on approach, CarterBaldwin stands as a leader in the executive search industry. Additional information is available at http://www.carterbaldwin.com.
###