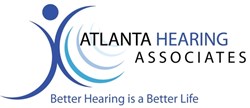 I highly recommend to anyone needing hearing aid services in Atlanta of any kind to contact the Atlanta Hearing Associates. I give them 5 Stars!
Atlanta, GA (PRWEB) May 03, 2013
Leading Atlanta audiologist and hearing aids provider Atlanta Hearing Associates has added a new page to their website to showcase hearing aid testimonials received from local residents. The brand new page features video testimonials and written reviews dealing with hearing loss, hearing aids, tinnitus and various other conditions that prior and current patients have granted permission to be posted. All of the videos appearing on the Atlanta hearing aid reviews page are also accessible via Atlanta Hearing Associates' YouTube channel such as this testimonial for Widex hearing aids from a 28-year old local resident who had visited multiple audiologists before finding Atlanta Hearing Associates.
Dr. Joy Pritchett is very happy to offer this new addition observing that it is very helpful for prospective patients to be able to see themselves in the experiences of other people. It is important for all the Americans suffering with hearing loss to realize that they are not alone and to learn about available solutions. The new hearing aid reviews and testimonials page will help the residents of Atlanta find a community of people that have gone through the same experience.
Visitors reading the stories on the website are reminded to not try to diagnose themselves as there are many different reasons for hearing loss. Any symptoms including hearing loss, ringing in the ears or pain should be evaluated by a qualified audiologist. Diagnosing the underlying hearing loss cause generally starts with a hearing test and physical examination of the ears. The solutions that have worked for the other patients featured on our testimonials page, will not be appropriate in all cases.
About Dr. Joy Pritchett
Dr. Joy Pritchett is the CEO and President of Atlanta Hearing Associates. Dr. Pritchett has a Bachelor's Degree in Speech Pathology and Master's Degree in Audiology from Auburn University. She later graduated with a doctoral degree from Central Michigan University with a concentration in the assessment and rehabilitation of balance disorders.Dr. Pritchett's areas of clinical interest are: 1) establishing evidence based guidelines for the fitting of hearing aids, 2) auditory processing tests that are predictive for children who become poor readers, and 3) rehabilitative measures to reverse these processes. Dr. Pritchett is a member of the American Academy of Audiology, American Speech and Language Association, Georgia Academy of Audiology, Academy of Doctoring Audiologists, and licensed by the State of Georgia.
About Atlanta Hearing Associates
Atlanta Hearing Associates, the top provider for hearing aids and hearing loss services in Atlanta, has been in the Georgia area for several years. The company prides itself on making sure its clients have the most up-to-date information and technology. Atlanta Hearing Associates has three convenient offices in the Atlanta area to serve its patients—one in Greensboro, one in Milledgeville and one in Dunwoody. Their all-inclusive approach to helping their patients hear ensures that each patient gets the hearing aids and accessories for their individual lifestyle.
Contact:
Dr. Joy Pritchett
http://hearatlanta.com
Atlanta Hearing Associates
1713 Mt. Vernon Road, Suite 3
Dunwoody, GA 30338
(770) 574-4819
Atlanta Hearing Associates
1051 Parkside Commons, Suite 103
Greensboro, GA 30642
(706) 623-4425
Atlanta Hearing Associates
111 Field Stone Dr., Suite 106
Milledgeville, GA 31061
(478) 387-4186