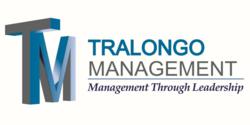 "We ease the burden of dental practice management and improve the quality of life for our clients."
Kenneth Tralongo - CEO
(PRWEB) October 06, 2011
Tralongo Management, an Atlanta based Dental Practice Management Company is proud to announce the opening of a new corporate office located in Midtown Atlanta. The new Tralongo Management office is located at:
999 Peachtree Street NE, Suite 800
Atlanta, GA 30309
(404) 537-5211
Tralongo Management is a dental practice management company serving dentists in the greater Atlanta area. President and CEO, Kenneth Tralongo, DDS, founded Tralongo Management in 2005. Tralongo Management fills a niche in that most dentists face an incredible burden trying to manage their practice, manage their employees and provide excellent service to patients.
Tralongo Management currently supplies leadership and management services for nine dental offices in the greater Atlanta area including the following:
Flat Creek Family Dentistry
Douglasville Dental Associates
Duluth Dental Associates
Lawrenceville Dental Associates
Norcross Dental Associates
Dental Associates of Buckhead
Windy Hill Dental Associates
Buckhead Smile Center
Midtown Smile Center
Tralongo Management helps dentists in the Atlanta Metro area increase their quality of life by removing the considerable burden of dental practice management. Tralongo Management handles accounts payable, human resources, insurance correspondence, marketing, financing negotiations and provides guidance and resources to analyze and improve financials.
Tralongo Management enables dental practices to take advantage of consolidated and shared staffing as well as the other economies of scale that come with a management company that has access to resources that would otherwise not be available to a dental practice.
Tralongo Management is focused on the long-term growth of individual dental offices and presents a variety of opportunities for doctors. Tralongo Managements various joint venture models offer function and a managed foundation for dental practices.
Tralongo Management mentors less experienced associates to provide them with the opportunity to become key producers and potential shareholders. For more experienced doctors, Tralongo Management serves as an exit strategy or a chance to slow down while still maintaining a comfortable income.
Tralongo has established a reputation in the Atlanta Metro Area of easing the burden of dental practice management and providing dental practices with access to services that otherwise would not be available.
The new Midtown Atlanta office will enable Tralongo Management to better serve dental practice clients throughout the Atlanta Metro Area.
###