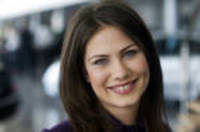 Companies recognize the value of web marketing solutions for both budgeting and a better way to measure their advertising spend based on results
Dawsonville, GA (Vocus) September 8, 2010
Click Ready Marketing a prominent search engine marketing agency in Atlanta; announces that they gained 5 new renewals from companies wishing to continue their service. CRM (Click Ready Marketing) helps small to midsize businesses improve their web presence via on-site and off-site optimization and strategies. Craig Lawson (Director of Strategy with CRM) says, "Companies recognize the value of web marketing solutions for both budgeting and a better way to measure their advertising spend based on results". They help many clients improve their web presence and have many pricing options that make their services affordable to small businesses. In fact; they have not lost a single account in the last 24 months. Click Ready management feels this is a combination of results combined with great service.
One of these clients is Latham and Phillips SE. They are one the nation's ophthalmic instrument distributors offering both new and used ophthalmic equipment. The also have some of the best trained technicians in the industry. It is difficult to advertise in other media outlets on a nationwide or regional basis for a small spend. This is why they choose to put their investments into web marketing to reach new prospective clients. To find out more about them follow the link: Ophthalmic Instruments
Another client that renewed was SAM Tree Service. They are one of the top Atlanta Tree Service companies. Tim Costley (owner / manager of SAM) saw the writing on the wall when he saw his personal yellow page book in which he was an advertiser, thrown in a ditch on a rainy day. That is why he decided to explore other options. He was Click Ready Marketing first client and has had terrific results on obtaining a steady lead flow from his custom tailored SEO Program.
Another client that has decided to continue with CRM is GUSU PaddleSports. They are one of the premiere paddle board retailers in the nation. For proof just Google the term "paddle board retailers"; you will see they are rank number one for this term. GUSU is a distributor for many of the top brand and manufacturers in stand up paddle boarding. Based in Destin Florida; they sale and rent boards.
Jigsaw Meeting also decided to remain for another term with CRM. They are an emerging business that competes with companies such as Webex and Go To Meeting. They offer similar services but with some noteworthy advantages to online web meetings. They provide both web video conferencing and desktop sharing at a price that is more than fair. This is why they are a great choice if one is considering investing in online meeting software. They know the power of the internet first hand. Being aware of keyword rankings importance in an extremely competitive environment; they know CRM is a truly professional SEO Company. That is why they choose to remain a client of CRM
Backlash Fishing Team of Destin, Florida despite the challenges they faced in the gulf coast has also decided to renew with CRM. The water around Destin are still steeming with fish. Jason Mikel feels the internet is the best wat to reach out to fisheremen to let them know they are fishing again. The Backlash is a top Destin Charter Boat.
Another company is Retail Lease Trac. They are a subscription base service that helps commercial real estate executive and developers find retail tenants. Their data systems helps track expanding retailers so that their clients are aware of a retailer need to rent space in a certain geographical area. They have also decided to remain a client of CRM. Their web traffic increased last month over 1600 percent.
CRM has many small business packages. They range from $269 to $999 per month. They offer press releases, article marketing, content creation, forum marketing, paid blog reviews, directory management, keyword research, link building and much more in these packages. Visit their site to learn more by following the link: Atlanta SEO
###