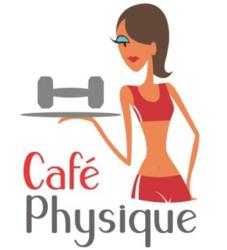 The holiday season doesn't represent one day of overeating. This period that extends through the new year where there's more alcohol, more snacks, more finger foods and appetizers that are energy dense. – Holly Hull, University of Oklahoma researcher
Atlanta, GA (PRWEB) October 20, 2012
Fight holiday weight gain before it happens. Personal training in Atlanta Ga. gets a boost this holiday season. Amber O'Neal, the top personal fitness instructor at Café Physique, specializes in one on one fitness training at home, and will bring the holiday workout her clients. No need to fight the holiday traffic to get a workout on, these in home personal training sessions will get one into tip top shape and will help one fight the holiday bulge before it has a chance to make its debut on your waistline.
Take the Turkey Day Trim Down Challenge
Café Physique is offering this special discounted fitness & nutrition package (51% off regular price) will give their client one more thing to be thankful for this season. With everything one needs to successfully curb weight gain leading up to Thanksgiving, friends & family will wonder how the participant possibly managed to actually lose weight while everyone else is unbuttoning their pants at the dinner table.
Save now, for only $399 (regularly $825) , this body changing package includes:

8 in-home personal training, pilates, or yoga sessions (2x per week for 4 weeks)
Bodygem metabolism test (at client's home)
Bioelectrical impedance body fat test (at client's home)
Fully detailed dietary analysis report with recommendations for diet changes based on client's current eating habits
1 month of access to Cafe Physique state-of-the-art Online Nutrition Program
Thanksgiving is often characterized as a festive time with family, football, and food. But not just any food. Holiday meals are notoriously laden with calories, fat, sugar, and sodium because, of all times of the year, it is the time most associated with quintessential must-have comfort food.
What's so bad about that?
There's nothing wrong with indulging in an extra-thankful helping of ones favorite dish, but the stuffed bellies, combined with little to no exercise, inevitably leads to weight gain. Starting in November, most adults gain weight that they never lose or that they lose throughout the following spring and summer, at best, only to regain it the next holiday season.
Thanksgiving marks the beginning of a "high risk" time for the overweight…the number of people who only overeat at the Thanksgiving meal is slim to none. The holiday season doesn't represent one day of overeating. This period that extends through the new year where there's more alcohol, more snacks, more finger foods and appetizers that are energy dense." – Holly Hull, University of Oklahoma researcher
So this year, instead of waiting for the holiday weight gain to catch up, Cafe Physique's clients will be proactive and get a jumpstart on losing (or even just maintaining) their weight this season with the company's November Turkey Day Trim Down.
For more information please visit the company website at: http://cafephysique.com/
About Cafe Physique:
The mission of Café Physique is to help clients reach and exceed their personal fitness and nutrition goals. The company's perfect client is in need of a nutritionist or an Atlanta personal trainer – Café Physique is the perfect solution. The company specializes in Atlanta yoga instruction, prenatal workouts, online nutrition programs, fitness boot camps, partner personal training, and private pilates sessions that Atlanta residents are raving about.