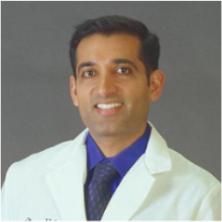 Permanent blindness from diabetes might be prevented with proper screening
Atlanta, GA (PRWEB) January 18, 2013
Over the past decade the number of US adults who are losing their vision climbed more than 20 percent, resulting in increased rates of disability, and diabetes may be to blame. Dr. Ashraf, MD, FACS, an Atlanta LASIK surgeon at the Atlanta Vision Institute, advocates annual eye exams for all patients, especially those with diabetes. Eye diseases that cause vision loss and blindness, including glaucoma and cataracts are preventable and treatable.
Research published in December 2012 in the Journal of the American Medical Association (JAMA) identified a correlation between increased rates of diabetes and vision loss. While visual impairment risk was found to increase with age and for those in poverty or with lower education levels, the research also indicated dramatic spikes in both incidents of diabetes and vision loss among non-Hispanic white Americans. From 1999 to 2008, the research found a 40 percent rise in vision problems and 133 percent rise in diabetes rates among those aged 20 to 39.
According to the American Diabetes Association, diabetes can damage blood vessels in the eye, potentially causing impairment and blindness. Eye disorders relating to diabetes include retinopathy – damage to the blood vessels in the back of the eye; glaucoma – vision loss caused by pressure build-up in the eye; and cataracts, which block out light from eye. The American Academy of Ophthalmology recommends those with diabetes get routine, annual eye exams.
Dr. Ashraf encourages those with diabetes to maintain a regular eye exam schedule. "Permanent blindness from diabetes might be prevented with proper screening," says Dr. Ashraf. "If we can identify the problem before it worsens or causes vision loss, we can treat it. I recommend annual eye exams so we can keep up with any changes in the eye."
Dr. Ashraf is a board certified ophthalmologist specializing in corneal and refractive surgery. He founded the Atlanta Vision Institute in Atlanta, Georgia and also operates second clinic in Dubai. He has performed over 35,000 LASIK procedures in both Atlanta and Dubai, and he is experienced in corneal transplantation and cataract surgery. For more information about Dr. Ashraf, visit http://www.atlanta2020.com or call (770) 622-2488 to schedule a consultation in Atlanta.