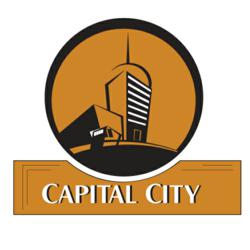 Customers should expect exceptional markdowns as a result of our one-and-a-half-day scotch whiskey sale
Atlanta, GA (PRWEB) January 19, 2013
Atlanta liquor store, Capital City Package, announced today that it will hold a one-and-a-half day scotch whiskey sale until January 19th. According to Capital City's management team, the following select bottles of scotch will be available for purchase at discounted prices: Cragganmore 12 Year Old, Talisker 10 Year Old, Talisker 18 Year Old, Talisker Distiller's Edition, The Glenlivet 21 Year Old, Macallan 12 Year Old (with one mini bottle of 18 Year Old included for free), Oban 14 Year Old, Oban 18 Year Old, Oban Distiller's Edition, Lagavulin 16 Year Old, Lagavulin Distiller's Edition, Ardbeg 10 Year Old, Ardbeg Galileo, Ardbeg Uigeadail, Glenrothes Selection Reserve, Glenrothes 1995 and Laphroaig 10 Year Old.
Certified Wine Specialist, Manager and Wine and Spirits Buyer, Larry Kantrowitz, explained via e-newsletter that these products can be purchased over the telephone or in-store.
"Customers should expect exceptional markdowns as a result of our one-and-a-half-day scotch whiskey sale," says Kantrowitz. "All of the bottles we're selling are quality liquors at the lowest prices in town until Saturday. You can't beat these deals so we advise everyone to hurry in while supplies last."
Glenlivet, Macallan and Ardbeg are some of Capital City Package's most popular beverages and for a limited time only, customers have the opportunity to save money when they purchase these specially marked bottles.
"Our scotch whiskies are unique and sophisticated labels, perfect for any occasion," says Kantrowitz. "Now is the time to save money before commencing the holiday weekend."
Capital City Package has been serving the community with its adult beverages for over 50 years and continues to happily serve Atlanta residents with only the most popular products, including red wine, white wine, champagne, liquor, beer, cigars, liqueurs and mixers.
"We are a one-stop-shop. Whether you need a specific liquor or ingredients for your favorite cocktail, Capital City Package has it all," says Kantrowitz. For more information, please visit capitalwineandliquor.com or call 404-351-7579.