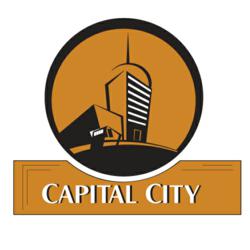 Many of our customers are currently coming in the store to find great champagne and even liquor bottles for cocktails to drink on New Year's Eve
Atlanta, GA (PRWEB) December 26, 2012
This week, the team belonging to Atlanta liquor and wine store, Capital City Package, announced New Year's Eve champagne and liquor specials occurring all month in preparation of toasting to 2013.
"Many of our customers are currently coming in the store to find great champagne and even liquor bottles for cocktails to drink on New Year's Eve," says Larry Kantrowitz, Certified Wine Specialist of Capital City Package. "We are spreading the word about all of our holiday specials to give people a chance to come in and look for the champagne and liquor they need for the most memorable New Year's Eve celebrations."
Capital City Package will be offering patrons great deals on its specialty bottles of champagne, like Moet & Chandon Imperial Rose, all month long. In addition, Capital City Package is also offering great holiday deals on liquor for fun cocktail recipes, some of which can be found on Capital City's website.
"We have a variety of customers who enjoy champagne and liquor cocktails on New Year's Eve, which is why we're offering specials for both types of beverages," states Kantrowitz. "Right now we're offering great deals on our Bluecoat Gin, distilled with juniper berries, and on our Kilbeggan Irish Whiskey, with flavors of fruit and vanilla, as well as mixers and liqueurs for fun and festive holiday drinks to toast 2013."
Capital City Package has been offering superb holiday sales all month long and will continue to do so until America rings in the new year.
"We love the holiday season because this is when customers enjoy becoming creative with their beverages and asking us for recipes and unique labels they have never tried before," says Kantrowitz.
Capital City Package was established in 1968 and has been successfully providing the Atlanta community with premiere wine, liquor, beer, cigars, liqueurs and mixers. If you'd like more information about Capital City Package, visit the website at capitalwineandliquor.com or call 404-351-7579.