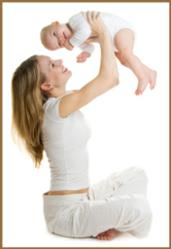 If women want to have their stomachs and breasts re-done, the mommy makeover is much more time and cost-efficient
Atlanta (PRWEB) January 09, 2013
Board certified plastic surgeon Dr. Mark Deutsch announced today that he will offer the following Atlanta mommy makeover special: a consultation free of charge and 15% off one of the two surgeries performed during the procedure. This offer will be valid throughout the month of January.
"A mommy makeover is one of the most popular procedures that I perform," says Dr. Deutsch. "For many women, diet and exercise still don't give them their pre-baby bodies back. A mommy makeover can safely accomplish this task and right now, women can get a free consultation and 15% off the second surgery performed during the procedure."
A mommy makeover involves two cosmetic procedures performed simultaneously, which is typically a tummy tuck (abdominoplasty) and a breast procedure, such as a lift or implants. In addition to a free consultation, Dr. Deutsch of Perimeter Plastic Surgery is making the mommy makeover procedure even more affordable by giving women 15% off the second surgery, such as the tummy tuck or breast implants.
"If women want to have their stomachs and breasts re-done, the mommy makeover is much more time and cost-efficient than getting two separate procedures performed at different times," says Dr. Deutsch. "On average, the majority of my female patients want a better looking stomach and more voluminous breasts because these two areas are most affected by pregnancy and childbearing."
Recovery time varies for each individual, but typically patients are able to drive 1 week after the surgery and work out and lift their babies approximately 4-6 weeks after the surgery.
"I feel that women should wait to have this and any other cosmetic surgery of the abdomen and breasts at least 3-6 months after childbirth. This amount of time will allow for the woman's body to go back to normal, specifically the hormone levels and fluid retention," says Dr. Detusch.
Dr. Deutsch has been in the plastic and reconstructive surgery field for over 15 years. He performs a variety of procedures to help women and men feel better about their bodies, including but not limited to tummy tucks, breast implants, injectables, liposuction and more. For more information about Dr. Deutsch at Perimeter Plastic Surgery, call 770-461-4824 or visit the Perimeter Plastic Surgery website.