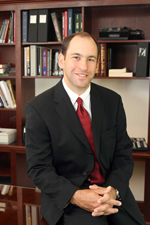 Make sure you are eating healthy, nutritious meals and have a good workout routine.
Atlanta, GA (PRWEB) June 17, 2013
Dr. Mark Deutsch, a top plastic surgeon and the founder of a leading plastic surgery practice, Perimeter Plastic Surgery, has answered user-submitted question about mommy makeovers on realself.com. Deutsch discusses how to prepare for a mommy makeover, the price and minimum recovery time. A mommy makeover is a combination of cosmetic surgery procedures offered to women who have given birth. A mommy makeover typically includes a tummy tuck and a breast lift, a breast augmentation or both.
One user on Real Self was concerned about how to best prepare her body for a mommy makeover. Deutsch suggested that women pay careful attention to their diet and exercise regularly. "Make sure you are eating healthy, nutritious meals and have a good workout routine (do the heavy cardio/weights now, as you will have to wait several weeks after surgery before resuming)," he said. He also suggested setting up childcare in advance, "since you will be unable to pick up your young children for a few weeks."
Other users were curious about the price of the procedures and the recovery time. About these topics, Deutsch said that "pricing for the mommy makeover can vary depending on the breast procedure you are having performed…. there is a price range for the mommy makeover from $7,000-$15,000 depending on the procedures your surgeon suggests for you." Deutsch said that a full recovery from a mommy makeover can take five to six weeks, but that women with desk jobs can expect to return to work in about 10 days.
Dr. Mark Deutsch is the founder of Perimeter Plastic Surgery and a top plastic surgeon in Atlanta. He is board certified by the American Board of Plastic Surgery, and performs a variety of cosmetic and reconstructive surgeries. In addition to his work in the states, he travels annually to South America to perform volunteer procedures. For more information about available procedures, special pricing and patient testimonials, please visit http://www.perimeterplasticsurgery.com.