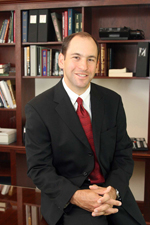 Liposuction is never a solution for weight loss and is only for sculpting unwanted fatty areas that are difficult to sculpt through diet and exercise
Atlanta, GA (PRWEB) January 03, 2013
This week, Atlanta plastic surgeon of Perimeter Plastic Surgery, Dr. Mark Deutsch, was interviewed about liposuction as a great plastic surgery option for people who have achieved desired weight loss results through diet and exercise and wish to sculpt unwanted, stubborn areas. Liposuction is the process of suctioning fat from various parts of the body, such as the arms and stomach, depending on the patient's preference and needs.
"Liposuction is never a solution for weight loss and is only for sculpting unwanted fatty areas that are difficult to sculpt through diet and exercise," states board certified plastic surgeon of Perimeter Plastic Surgery, Dr. Mark Deutsch. "For example, for people who wish to lose the fat in their arms or inner thighs, liposuction can be a good solution. It's a short, outpatient procedure and typically patients experience minimal downtime and discomfort."
According to the staff of Perimeter Plastic Surgery, the winter months are typically when patients opt to get liposuction because after the procedure, a compression garment must be worn underneath the patient's clothing for several weeks.
"Liposuction is different from our body contour procedure, which entails removing excess skin as a result of significant weight loss," says Dr. Deutsch. "Whatever the case may be, it's important to have an initial consultation to determine if the individual is a suitable candidate for the procedure."
Perimeter Plastic Surgery is where patients go to achieve the look they desire through a variety of plastic surgery options, such as breast implants/augmentation, tummy tuck, mommy makeover, face lift and neck lift, eye lift, injectables, forehead lift, earlobe repair and more. In addition, Dr. Deutsch is a reconstructive surgeon and can perform various breast reconstructive procedures for breast cancer patients.
Dr. Deutsch has over 15 years of experience in the plastic surgery field and years of training from prestigious institutions, such as Louisiana State University Medical Center, Albert Einstein College of Medicine and M.D. Anderson Cancer Center. If you'd like more information on Dr. Deutsch at Perimeter Plastic Surgery, call 770-461-4824 or visit perimeterplasticsurgery.com.