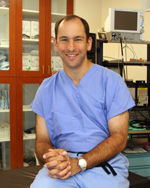 To find out if you're a candidate for plastic surgery, call our office to schedule an appointment for a consultation
Atlanta, GA (PRWEB) June 03, 2013
Last week, board certified Atlanta plastic surgeon Dr. Mark Deutsch of Perimeter Plastic Surgery published information regarding lower body lift and breast augmentation procedures on his website as well as his RealSelf.com profile. RealSelf.com is where people interested in cosmetic surgery and treatments can obtain in-depth information about various procedures. Dr. Deutsch frequently answers questions submitted by real people interested in plastic surgery, and recently he released information about a lower body lift and breast implants.
A lower body lift is a surgical procedure that tightens loose and sagging skin. Dr. Deutsch commented that in order to have a speedy recovery from a lower body lift, the patient must be physically fit and in good overall health. In addition, Dr. Deutsch stated that patients should not lift over ten pounds for several weeks after the surgery and shouldn't return to work until they are finished taking their narcotic pain relievers.
A breast augmentation is the surgical insertion of silicone or saline implants in the breasts for a bigger, more voluminous appearance. On RealSelf.com, Dr. Deutsch stated that breast augmentation patients should wait approximately three weeks before resuming exercise following the surgery and should begin with low impact exercise routines, like a stationary bicycle. You can find more answers to questions about various procedures on Dr. Deutsch's RealSelf profile.
"RealSelf.com is a great resource for learning more about cosmetic procedures such as a body lift and breast augmentation," says Dr. Deutsch. "To find out if you're a candidate for plastic surgery, call our office to schedule an appointment for a consultation."
Dr. Mark Deutsch is the founder Perimeter Plastic Surgery and a top plastic surgeon in Atlanta. He is board certified by the American Board of Plastic Surgery, and performs a variety of cosmetic and reconstructive surgeries. In addition to his work in the states, he travels annually to South America to perform volunteer procedures. For more information, please visit http://www.perimeterplasticsurgery.com.