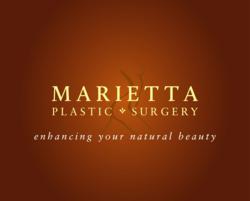 As plastic surgeons, we appreciate the benefits of the Fraxel Laser—it produces predictable results, it is simple for a trained operator to use, and it's extremely versatile
(PRWEB) October 06, 2011
The plastic surgeons of Marietta Plastic Surgery have announced the addition of a Fraxel Laser system to their list of aesthetic skin rejuvenation procedures. The cosmetic surgery practice is holding an Open House on October 19 at their Woodstock location to give the public an opportunity to learn more about the Fraxel system, along with other surgical and non-surgical cosmetic procedures.
The Fraxel Laser is a breakthrough in skin resurfacing because it provides superior results with minimal downtime, as compared to other more traditional aesthetic treatments. The technology softens fine wrinkles, improves skin texture and tone, with little to no discomfort.
"We recommend the Fraxel Laser for our patients who are looking to revitalize their appearance with a non-surgical procedure that is highly effective in reducing the appearance of fine wrinkles," said Dr. Michael McNeel, a board certified plastic surgeon with Marietta Plastic Surgery. "As plastic surgeons, we appreciate the benefits of the Fraxel Laser—it produces predictable results, it is simple for a trained operator to use, and it's extremely versatile," continued McNeel.
The Open House will give visitors a chance to learn more about surgical and non-surgical cosmetic procedures offered at Marietta Plastic Surgery, including the Fraxel Laser, and meet all five plastic surgeons on staff. It will be held on Wednesday, October 19 from 5-8pm at their newest office located at 149 Towne Lake Parkway near I-575 in Woodstock. Visitors will be offered event-only discounts and giveaways, and the chance to help support breast cancer charities. Guests should RSVP at openhouse(at)mariettaplasticsurgery(dot)com by October 12, 2011.
About Marietta Plastic Surgery
The team of plastic surgeons at Marietta Plastic Surgery is known for providing discerning patients with results that enhance their individual personality and character, while giving them the security of knowing they are supported and cared for by an entire team of highly skilled doctors. Drs. West, McNeel, Fabian, Hanna and Symbas perform all procedures, including Botox® Cosmetic injections, putting their patients in the most skilled of hands. Serving the metro Atlanta area for over 20 years, Marietta Plastic Surgery has two conveniently located offices in Marietta, at I-75 and Canton Rd, and in Woodstock, at I-575 and Towne Lake Parkway. Follow them on Facebook at http://www.facebook.com/mariettaplasticsurgery or contact them at http://www.mariettaplasticsurgery.com, 770-425-0118.
###