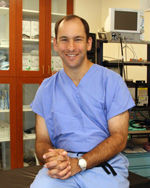 There is a lot of misinformation on the internet that can confuse people when it comes to plastic surgery, which is why it's so important to have an initial consultation
Atlanta, GA (PRWEB) December 12, 2012
Board certified by the American Board of Plastic Surgery, plastic surgeon Dr. Mark Deutsch is currently giving away a consultation for any plastic surgery procedure until the new year for the holiday season. Typically when patients request a procedure with Dr. Deutsch at Perimeter Plastic Surgery, an initial consultation is required. From now until January 1st, 2013, men and women can have this same consultation at no charge for any desired surgery.
"A consultation is crucial because that's where I meet the patient and learn about his or her needs," says Dr. Deutsch. "Then we determine together if he or she is a suitable candidate for the requested procedure."
In addition to a lengthy discussion with Dr. Deutsch, a consultation at Perimeter Plastic Surgery entails coverage of the patient's medical history, answered questions the patient may have, potential photos taken of the patient's vocalized problem areas and exploration of the proper solutions.
"Many times, I'll have patients request a procedure that they may not know much about and after our consultation realize they are better suited for a different procedure," says Dr. Deutsch. "There is a lot of misinformation on the internet that can confuse people when it comes to plastic surgery, which is why it's so important to have an initial consultation."
Dr. Deutsch's motto is treating each patient uniquely based on his or her needs. Perimeter Plastic Surgery offers a variety of cosmetic and reconstructive services, such as liposuction, breast implants/augmentation, tummy tuck, injectables, mommy makeover, facelift and more.
Dr. Deutsch has been a plastic surgeon for over 15 years with over 7 years of plastic, general and reconstructive surgery training from LSU Medical Center and Montefiore Medical Center. For more information on Dr. Deutsch, you can find him on Google+ or you can visit Perimeter Plastic Surgery's website at perimeterplasticsurgery.com.