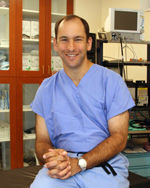 Patients who seek out breast reconstruction have a variety of options when they come to Perimeter Plastic Surgery
Atlanta, GA (PRWEB) February 21, 2013
Board certified Atlanta plastic surgeon Dr. Mark Deutsch of Perimeter Plastic Surgery just joined the website YourBreastOptions.com, a guide for breast cancer patients and/or survivors seeking breast reconstructive options. According to YourBreastOptions.com, 1 in 8 women will be diagnosed with breast cancer, and for many breast cancer patients, various treatment options can result in the removal of one or both breasts, a process known as Mastectomy. Dr. Deutsch specializes in breast reconstruction so that the option for implants and/or firmer, fuller breasts can be available to those suffering from breast cancer.
On YourBreastOptions.com, Dr. Deutsch describes the breast reconstructive procedures that he offers at Perimeter Plastic Surgery in Atlanta, Georgia, which include Flap Reconstruction, Diep Flap, Latissimus Flap, TRAM Flap Reconstruction and Tissue Expanders and Implants.
"Patients who seek out breast reconstruction have a variety of options when they come to Perimeter Plastic Surgery," says Dr Deutsch. "The breast reconstructive procedures that I perform attempt to aesthetically and symmetrically restore the female breasts in the safest way possible."
Dr. Deutsch is one of the only surgeons in Atlanta who specializes in the Diep Flap, a procedure that involves attaching excess abdominal fat and skin to the breast(s). This process is typically preferred by breast cancer and/or survivor patients because it adds a natural, fuller look to the breast(s) and minimizes pain and/or bulge. Individuals interested in Dr. Deutsch's breast reconstruction can peruse photos and information on his website.
Dr. Deutsch is board certified by the American Board of Plastic Surgery and a member of the American College of Surgeons, the American Society of Ophthalmic Plastic and Reconstructive Surgery, and the American Society for Aesthetic Plastic Surgery. With prestigious degrees and fellowship training from South Florida Medical School, Louisiana State University Medical Center, Albert Einstein College of Medicine, and M.D. Anderson Cancer Center, Dr. Deutsch has been helping people feel confident about their bodies for over 15 years.
To learn more about Dr. Deutsch and Perimeter Plastic Surgery, visit http://www.perimeterplasticsurgery.com or call 770-461-4824 today.