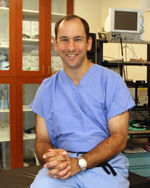 Giving the gift of a mommy makeover to a new mom is giving the gift of allowing her to get back to her old self
Atlanta, GA (PRWEB) April 19, 2013
Dr. Mark Deutsch of Perimeter Plastic Surgery, an Atlanta plastic surgery practice, recently announced a Mother's Day special through the practice's Facebook account. The special is in celebration and appreciation of mothers and the hard work that they do; for further details, those interested should call Perimeter Plastic Surgery at (770) 461-4824 and visit the website to read Dr. Deutsch's credentials. The practice's website also has information on available procedures, including the mommy makeover, which is a tummy tuck combined with a breast procedure.
Deutsch, founder of Perimeter Plastic Surgery, says that mommy makeovers are a popular procedure for women who have recently given birth, and an excellent Mother's Day gift. "Giving the gift of a mommy makeover to a new mom is giving the gift of allowing her to get back to her old self," Deutsch said Wednesday. "There are certain body parts that are more resistant to changes made by diet and exercise, and this can be really frustrating for women who are putting a lot of effort into getting back into the shape they were in before getting pregnant."
Mommy makeovers combine a tummy tuck with a breast procedure, either a breast augmentation, a breast lift, or both. The abdomen and breasts are the two areas that are usually affected the most during pregnancy, childbirth, and breastfeeding. While a mommy makeover can be a wonderful present for a new mom, Deutsch recommends that women wait three to six months after birth before having any plastic surgery.
Dr. Mark Deutsch is the founder Perimeter Plastic Surgery and a top plastic surgeon in Atlanta. He is board certified by the American Board of Plastic Surgery, and performs a variety of cosmetic and reconstructive surgeries. In addition to his work in the states, he travels annually to South America to perform volunteer procedures. For more information, please visit http://www.perimeterplasticsurgery.com.